How to install and enable scroll by tilting feature like Samsung Galaxy devices on all Android phones. Scroll by tilting is a useful and handy feature where you can scroll a page by simply tilting your phone.You don't need to touch the screen. This feature was introduced for the first time on the Galaxy S4, Note 3 and Galaxy S5 where though eye-tracking technology, you can scroll a page by tilting your phone or your head.
Now you can do this on all Android devices, not only on Galaxy phones. An application called Tilt Scroll, as the name says, makes it possible to scroll an application by tilting your phone. The application has quite a lot of features. It is able to scroll not only vertically but also horizontally, select a scrollable area, activate the scrolling feature by using the widget on the home screen.
Also Read: How To Easily Record Phone Calls On CyanogenMod 11
Also, you can directly activate the scrolling feature by shaking the phone. You don't need to open the app and activate the option from there or from the widget. Simply shake the phone and the option will automatically activate.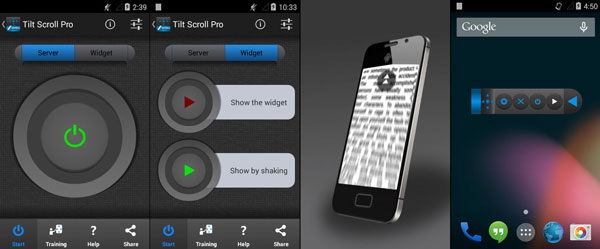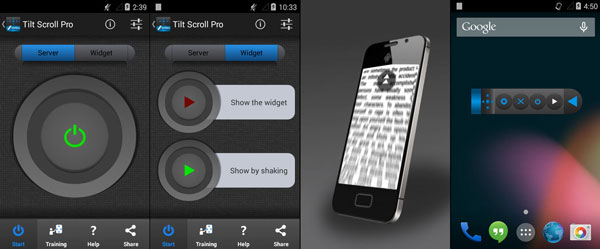 The application works on every app for as long as the screen is scrollable. This is a big advantage over Samsung Galaxy devices because they can activate this feature only on certain stock applications while this app enables scroll by tilting option on every possible application.
There are only three requirements from the app in order to work. Your phone needs to have an accelerometer sensor, multi-touch screen and root access. Most of Android phones have the first two options. If you haven't rooted your phone, read the tutorial here to root most of the phones easily and quickly.
Also Read: How To Download Photos From Instagram App
If you have root access, then download the application here and install it. To activate it, either press the switch on the widget or shake the phone.