Enable virtual on-screen buttons or as they are called else, navigation bar on the Samsung Galaxy S5. On-screen buttons basically have the same function as hardware buttons but the only difference is that they are virtual keys and not clickable. On-screen buttons are widely used on flagship Android devices like the Nexus 5, Nexus 7, Xperia Z2 and HTC One M8.
They are quite useful because they can be designed the way you want. You don't have to stay with the same button layout forever like you would have to with a device with hardware buttons. The only downside of having on-screen buttons is the fact that they take a lot of screen space. For example, on the Nexus 5 you can enjoy only 4.7″ of the display because 0.3″ are taken by the virtual buttons.
Also Read: How To Fix Home Button Not Working on Galaxy S5, S4, Note 3 & Note 2
The Samsung Galaxy S5 has hardware buttons and a huge 5.1″ Full HD display. Even though it has hardware buttons, if you don't like them, you can easily enable on-screen buttons even on this phone. Since the display is 5.1″ big, the screen space taken by the virtual buttons won't be very noticeable.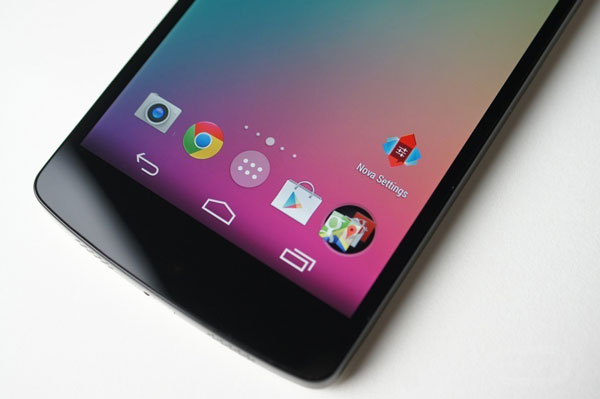 To enable virtual buttons on the Samsung Galaxy S5, first of all you should have root access and a custom root file explorer like "Root Explorer". Open Root Explorer app and find build.prop file. Open this file with the option "Open on text editor" and add the following line at the end of the file.
qemu.hw.mainkeys=0.
Also Read: How To Check Samsung Galaxy S5 CPU & Battery Temperature
Save the file and then reboot your phone. Once the phone has fully booted up, the navigation bar will be activated. If you want to remove it, simply remove the line.