How to enable and activate weather widget effects on LG G3 lock screen. The LG G3 comes with Android 4.4 KitKat and has a lot of software features which make it interesting and good for people who want a phone which can do a lot of things at the same time.
Lately, newer versions of Android have made it possible to make the lock screen of devices better by adding widgets. Now you can use many applications and programs directly from the lock screen. There are a lot of widgets you can choose from including weather.
Also Read: How To Enable & Add All Apps on LG G3 Split View
You can access the weather widget directly from the lock screen on your LG G3. You don't have to unlock the phone and open the weather app. A mod has been created which adds another weather widget with beautiful effects during rain, snow, sunshine and thunderstorm.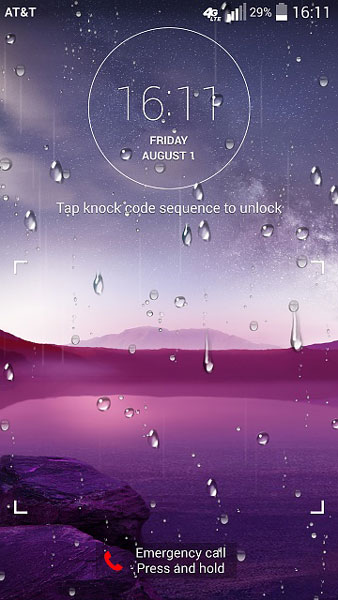 For example, when it rains, the entire lock screen will be covered with water droplets making the lock screen experience a lot better than what it originally is.
How to install weather widget effects on LG G3 lock screen
1. Download weather effects widget app.
2. Install the APK and set the correct permissions as following rw-r–r–
3. Go to System > Priv-app and delete an application called LGKeyguard.odex.
4. Reboot your phone.
Also Read: How To Remove Words From Predictive Dictionary Galaxy S5 & LG G3
Now your LG G3 will have all the beautiful weather effects on the lock screen.