Facebook's messaging app Messenger has come a long way ever since Facebook introduced it more than seven years ago. The app has been updated and changed frequently throughout the years. Something that Mark cannot seem to make up its mind about is the design of the app. The user interface has changed multiple times and every app update has brought a few changes here and there.
The latest update of the app has introduced a new design that some users like and some don't. Furthermore, there is a feature that is included within the app, but not activated. Dark Mode is a feature that is becoming very popular lately. All mainstream sites and applications have already implemented a dark mode theme. This mode looks like it hasn't gone through final approval because it is not enabled and there is no way for the average to enable it on the Messenger app.
The good news is that you can easily enable the new Messenger dark mode theme if you are rooted. The process is simple, short, and can be done by most users by following the tutorial below.
How To Enable Dark Mode on the Messenger Facebook app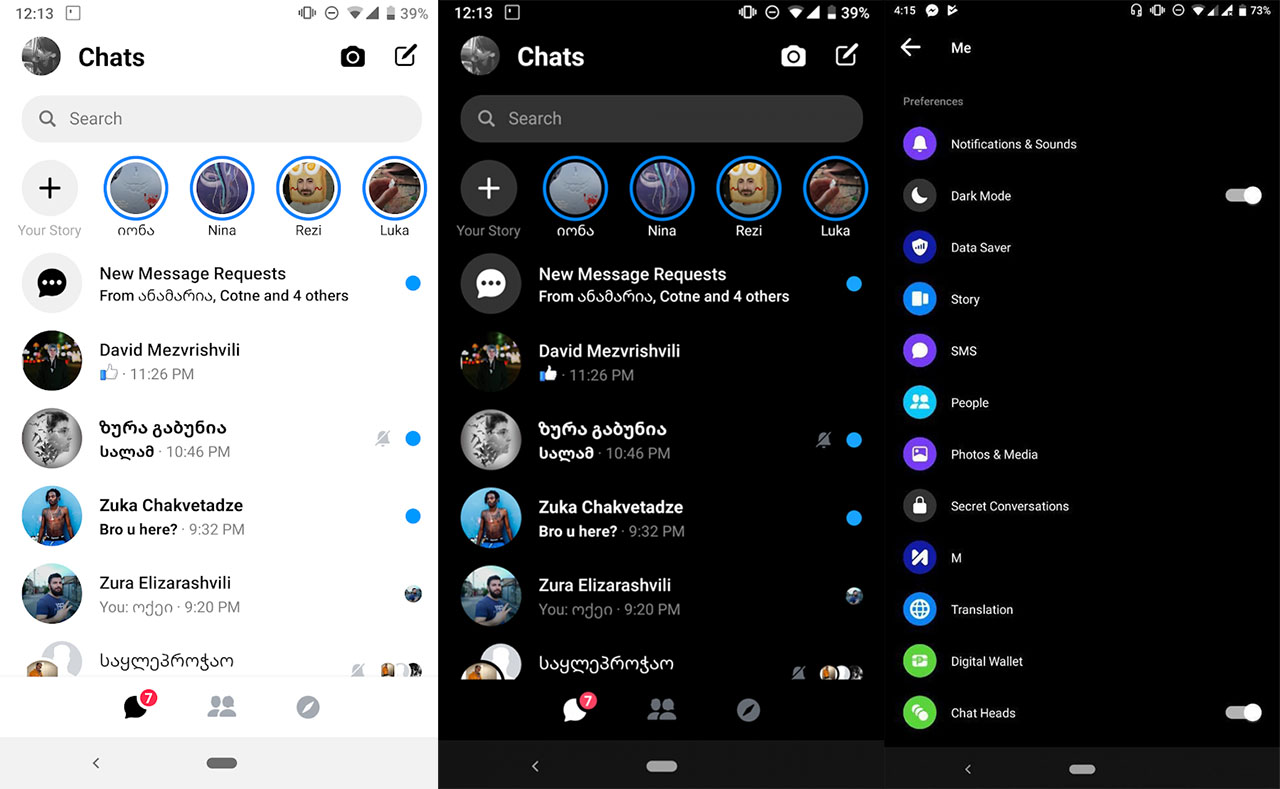 Note: You need to have root access if you want to enable the dark mode theme on your Messenger app. If you already rooted, follow the tutorial below. Otherwise, learn how to root your phone with Magisk.
Download Panel
How To Enable Dark Mode
Download the latest version of Messenger beta. The latest beta has the dark mode implemented which we will enable.
Open Termux and enter the following code:

su

It will ask for superuser or administrator rights. Grant the permissions.

Now enter the following code:

am start -n "com.facebook.orca/com.facebook.abtest.gkprefs.GkSettingsListActivity"

A menu will now appear. Select "Search Gatekeepers". Enter "dark" on the empty field.
Tap on every option which says "No". This will enable the new dark mode.
Go back and launch the Messenger app. Tap on your profile icon, and there you will find an option to enable the dark mode theme.
That is it. Enable the dark mode option and you are good to go. If you do not see the option to enable this mode, then restart your phone and redo the process again. It might take a few tries until you manage to do it correctly.