How to enable call recording and be able to record phone calls on devices with CyanogenMod 11 ROM. Call recording has always been discussed a lot in the Android community. Generally, Android has always been able to record outgoing and incoming phone calls.
Even though Android is able to record phone calls, no manufacturer puts the option on their phones. This has been highly discussed why no manufacturer enables call recording option by default. Because this option is not available out of the box, there have been a lot of applications and mods which allow you to record phone calls.
Also Read: How To Make Auto Correct Better And Prevent Bad Suggestions
If you have an Android device with CyanogenMod 11 custom ROM installed, you can easily enable the option to record phone calls. The only thing you need to download is Xposed framework and the right module for this mod. Xposed is a project created a few years ago which allows you to modify your phone without even installing a custom ROM. Thanks to the modules this framework has, you can modify your phone as you want.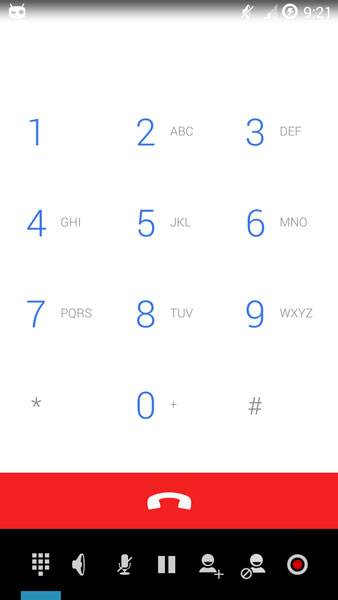 How to enable call recording and record phone calls on CyanogenMod 11 devices
1. Download Xposed Installer from here. Install the file as a normal application. Open it and download the framework.
2. Download the module which enables call recording here. Install the module and activate it using Xposed Settings app.
3. Once you have activated the module, reboot your phone for the changes to take effect.
4. Open the dialer and you will have the option to record phone calls. There will be a small red button with a white circle around it.  Tap the button and the phone will start to record.
Also Read: Download Safest & Most Secure Browser for Android Devices
This module will work only on devices with CyanogenMod 11 and ROMs based on CM11. It doesn't work on custom skins like Touchwiz or HTC Sense. Before activating the module, make sure that call recording is legal on your country. While it is legal on most of the countries, it is better to check first.