If you have a Samsung Galaxy S5, you can easily disable the camera shutter sound which occurs every time you take a picture. The Samsung Galaxy S5 has a 16 MP camera which is considered as the best camera for a smartphone.
Features like 4K recording and a plethora of shooting modes are a few reasons why the S5 has one of the best cameras for a phone. But Samsung has added the camera shutter sound which for many is very annoying. Every time you take a picture or start recording a video, a beep sound will go on.
Also Read: How To Install XXU1BNL9 Android 5.0 Lollipop Firmware on Galaxy S5 SM-G900F
This is a good way to know if the photo has been captured or not but this doesn't allow you to take pictures in secrecy. So if you take a selfie in public, others will know that you have taken it.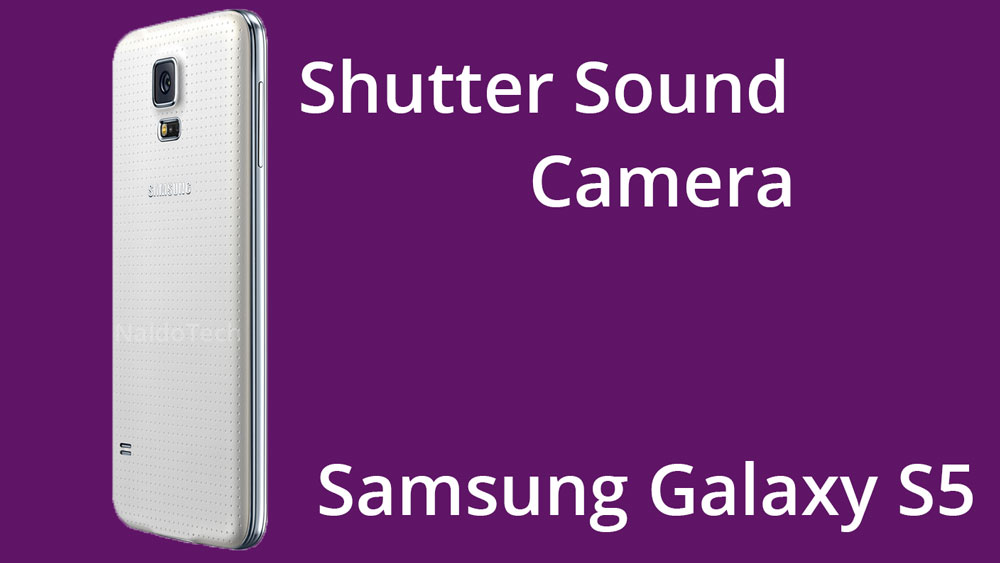 Manufacturers add this feature for security reasons. You will not be able to take a picture of somebody without him knowing.
The good news is that you can disable this sound. As it is region related, this sound is obligated only on some countries. On other places, there's an option to disable it.
How to disable camera shutter sound on Galaxy S5
On some regions, there is an option in the settings menu of the camera app to disable the shutter sound. To do so, open the camera app, tap the Settings icon and find the option that disables the sound.
But not all not devices have this option as it is region related. If you don't have this option, you can enable it. To do so, your phone must be rooted. See this guide how to root the Galaxy S5.
Also Read: How To Enable Call Recording Galaxy S5 Android 5.0 Lollipop
Now, using a file explorer with root capabilities, navigate to system/csc/ and find a file called feature.xml. If there's not such file, look for others.xml and open it using a file editor. Add the code below before </FeatureSet>
<CscFeature_Camera_ShutterSoundMenu>true</CscFeature_Camera_ShutterSoundMenu>
Save the file and reboot your phone. Open the camera app and now there's the option to disable camera shutter sound.