How to check the processor and battery temperature of your Samsung Galaxy S5? The Galaxy S5 has a powerful quad-core Snapdragon 801 processor clocked at 2.5 GHz or an octa-core Exynos processor. It depends on the model of the phone you have. The Galaxy S5 has also a fairly big 2800 mAh battery which lasts for a long time.
One thing that smart phone users always complain about is the temperature of their devices. Modern smart phones and especially high-end and powerful devices like the Samsung Galaxy S5 have the tendency to become very hot after a period of using the phone, especially if you are performing heavy tasks like playing a game with good graphics or opening a couple of applications at the same time using the Multi Window feature.
Also Read: How To Fix Samsung Galaxy S5 Bluetooth Problems
Sometimes you may think that the phone is hot when it actually isn't and you get really worried about the phone because something bad might happen to it. The best way to know if the phone is actually very hot is by checking the temperature of the battery and processor (CPU).
By knowing the temperature of Galaxy S5's battery and processor, you know when it is too hot so you can let it rest to cool a bit. The best way to check the temperature on previous Samsung flagship devices was to dial*#*#4636#*#*. This would bring up the battery menu where you could see the temperature. However, the process isn't the same on the Galaxy S5.
Also Read: Leaked Photos of Galaxy S5 Prime (F) in Gold Variant
To check the battery and processor on the Galaxy S5, download "CPU Temperature" app. This application shows the temperature of the battery and processor and also the changing curve of the temperature. The app also has an option to display the temperature on the status bar.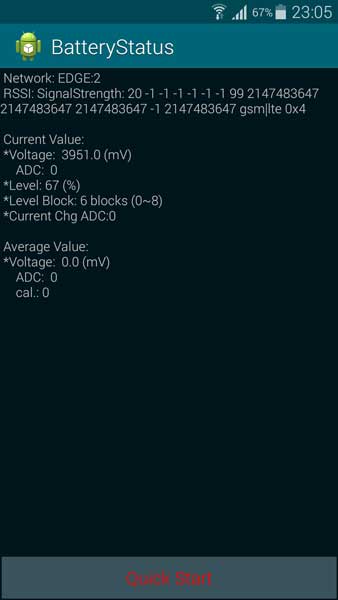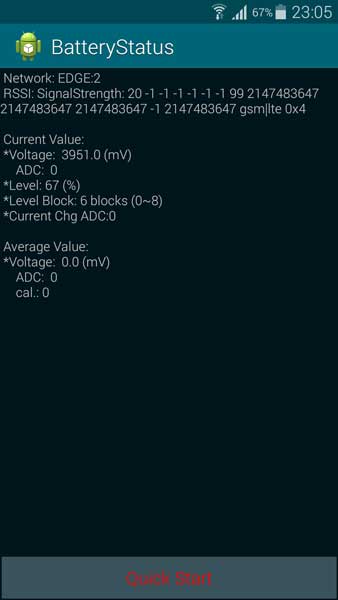 Usually, a good temperature for the processor is 40 degrees C and for the battery is around 35 degrees C. Another way to check battery information is by dialing *#0228#. This will open a menu which is show different information about the battery including voltage.