The Samsung Galaxy S6 is the hottest Android device at the moment. It has broken any expectations that Samsung had set previously, selling millions and millions of devices all around the world. Looks like Samsung did an excellent job with the Samsung Galaxy S6 and Galaxy S6 Edge. In fact, these two devices are so requested at the moment that we saw a long line get formed on some of the biggest stores, reminding of the lines when a new iPhone gets released.
Unfortunately, many people take advantage of the popularity of these devices. Many people create and sell fake units which resemble the original device but everything is lower, including a worse processor, low quality materials and overall, a much worse experience.
Can you imagine saving for an entire year to be finally able to buy the brand new Samsung Galaxy S6 or Galaxy S6 Edge, only to find out that it is a fake dummy unit? That is why we are writing this article. If you are about to buy a new Galaxy S6 or its curved brother, make sure to read the article below to be able to differentiate a fake from a real Galaxy S6.
How To Tell If A Samsung Galaxy S6 Is Fake Or Original
Back Cover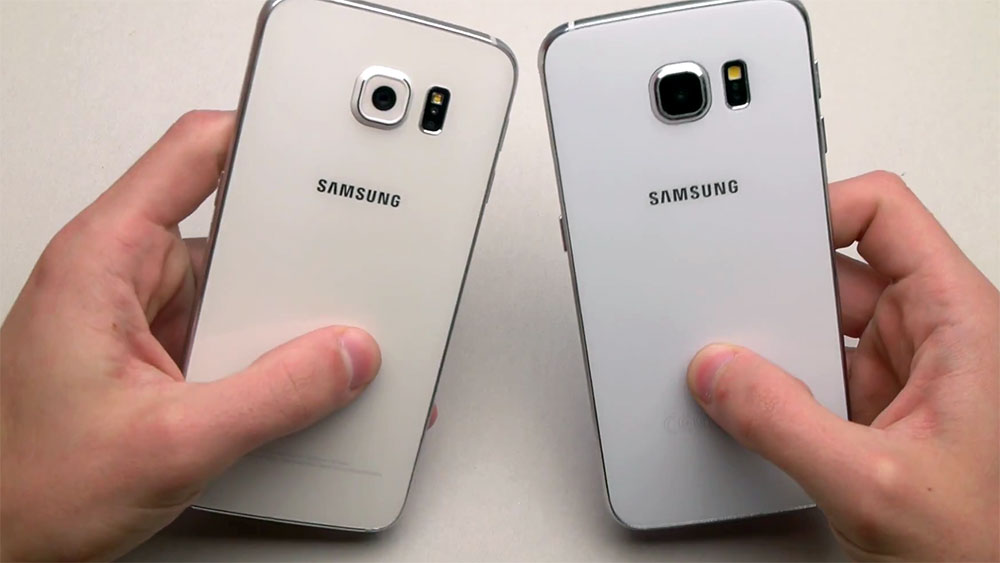 Always check the back cover. The original Samsung S6 and Galaxy S6 Edge have high-quality glass back covers. In comparison, a fake unit has a glass-like back which is reality is plastic. Simply tap on the back of the phone and you will immediately notice the cheap feel of plastic.
Display
The Samsung Galaxy S6 features a bright and dense 5.1 inch QHD Super AMOLED display. It is among the best displays on the market and no other screen can come close to it. A clone Galaxy S6 might have the same screen size, but the screen resolution will be noticeably lower and chances are that the display technology might be LCD instead of Super AMOLED. Carefully inspect the display and see if you can tell individual pixels. If you can, it is a clone unit.
Software & Speed
The Samsung Galaxy S6 and its brother are beasts when it comes to performance. Featuring blazing fast octa-core chipsets, everything is smooth and even TouchWiz is not a problem anymore. If you feel like the performance is slow or applications take a long time to open, you know it is not the real deal.
Also, go ahead to Settings > About Phone and check the Android Version. At the time of writing, the latest version is Android 5.0 Lollipop. If your phone says Android 4.4 KitKat, it is not the original one.
Camera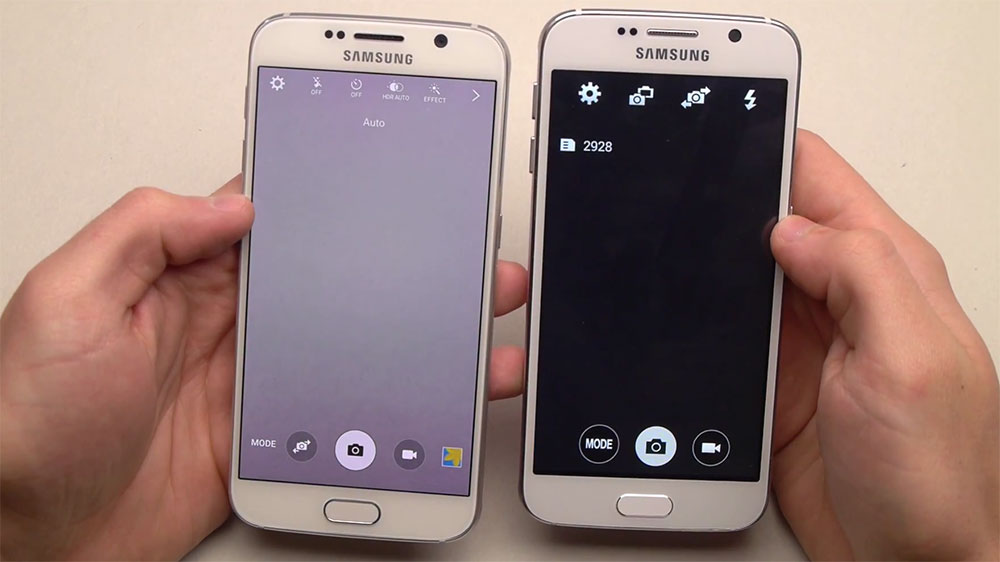 Alongside a huge and bright display, the Galaxy S6 has the best camera on a smartphone. It takes crystal clear photos and videos. Colors are vibrant and you can zoom in without losing quality. On the other hand, a clone Galaxy S6 has a basic camera. If you have used any other smartphones before, you will easily notice the bad quality of the camera.
Box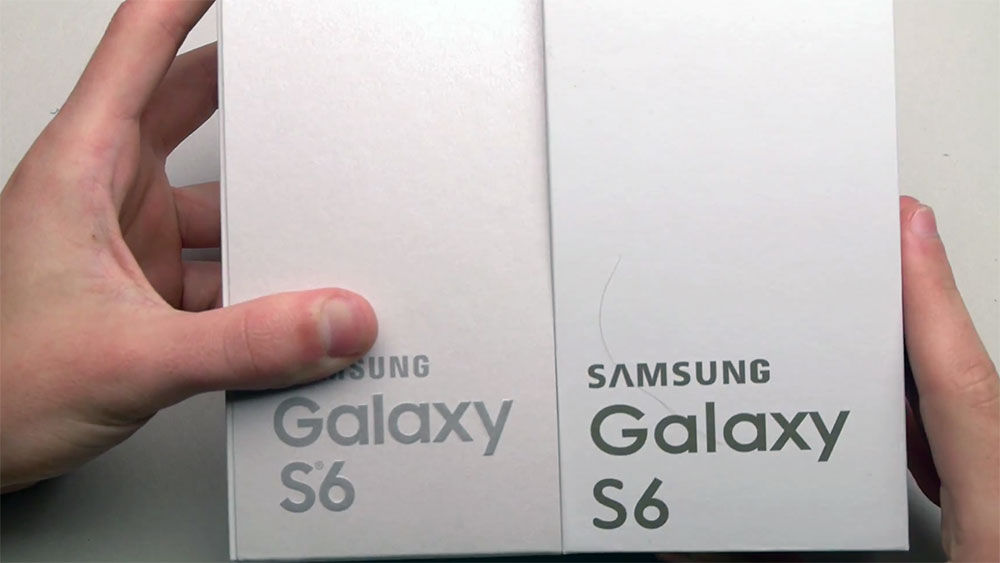 Do not forget about the box. At first glance, both boxes are similar. Taking a close look, you will notice that the box with the clone Samsung Galaxy S6 does not have any stickers containing important information like serial number and IMEI. If they do not have any stickers, do not accept the phone.
You can even watch the video comparison between of two, provided by TechRax. To conclude, make sure to carefully inspect the phone before buying it and test all its main features.