How to change the icon pack on Touchwiz firmwares? Touchwiz is a custom skin created by Samsung and comes almost on every Galaxy device. TW has very bright colors and some people even say the user interface looks somewhat cartoonish. However, everyone has its own opinion. You either like or hate the Touchwiz user interface.
If you have a Samsung phone and aren't really digging the Touchwiz launcher, you can install a custom ROM, another launcher or even change the icon pack. A new set of icons can radically change and refresh the user experience.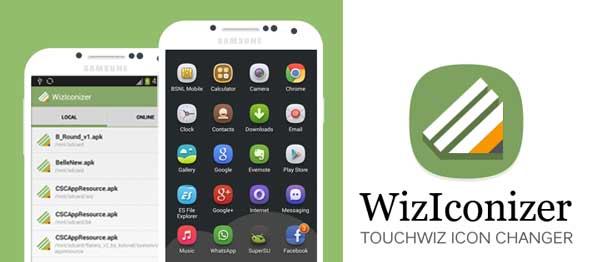 By default, the Touchwiz launcher doesn't allow you to customize many things. Actually, you can't even apply a theme or change the icon pack. However, with just root access you can customize it without having to install a custom ROM.
The app called WizIconizer allows you to easily change the icon pack of your Samsung device and the process is quite easy. You have to download your preferred icon pack from the internet, extract the file, open the app and select the folder where the icon pack has been extracted. Select the icon pack and then reboot your phone. Now, the new icon pack should appear on the home screen as well as on the app drawer.
Download the app here and start customizing the Touchwiz user interface.