If you thought the sapphire display glass of the iPhone 6 is unbreakable, think again. There have been many videos and articles regarding the strength of the sapphire display that iPhone 6 will have. Most of these articles and videos have considered the sapphire display as unbreakable.
While this statement is true for most of the torture tests, there are a few ways to destroy the sapphire glass display of the iPhone 6. The glass is scratch-proof to metallic objects such as knives and keys and it doesn't break even when it gets bent.
Also Read: iPhone 6 Prototype Drop Test & Destruction Test
It is scratch-proof to metallic objects because sapphire is harder on the Mohs scale. No matter how sharp the knife may be, it simply cannot scratch the sapphire glass because it is a weaker material. However, this doesn't mean it is unbreakable.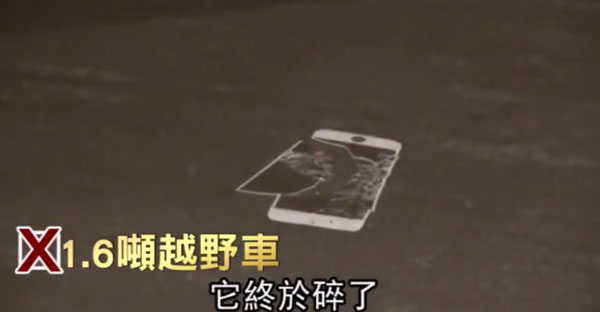 A video published on YouTube shows how you can easily destroy the iPhone 6 Sapphire Glass display. At first they try the usual tests: knife and keys test, bending test and nothing happens to the display.
But what if a car runs over it? It will shatter in a million pieces. Yes, the only way to break the sapphire glass is by running over with a car. But it doesn't break only in 2 or 3 pieces. It will totally shatter in many pieces.
Also Read: Watch iPhone 6 4.7″ and 5.5″ Hands-On Video (Dummy Units)
Even though the sapphire display is not unbreakable, chances to break it in real life situations are very low and we can even say impossible.