Unlike other phones, the LG G3 has decent speakers. It has a 1 Watt speaker with boost amp which gives excellent audio quality. The LG G2 was the first phone to come with a 24bit/192kHz speaker audio playback and the LG G3 has a better speaker in every way.
When you pick up the phone for the first time, you will notice that the speaker volume is not low like most of other devices. Phones like Samsung Galaxy S5 have great specifications but fall short in the speaker department.
Also Read: How To Fix Screen Oversharpening on LG G3
The speaker volume of the LG G3 is decent and better than most of other devices. But if you are an audiophile, you know that there is no excellent speaker volume and no excellent audio quality. You will always search for better.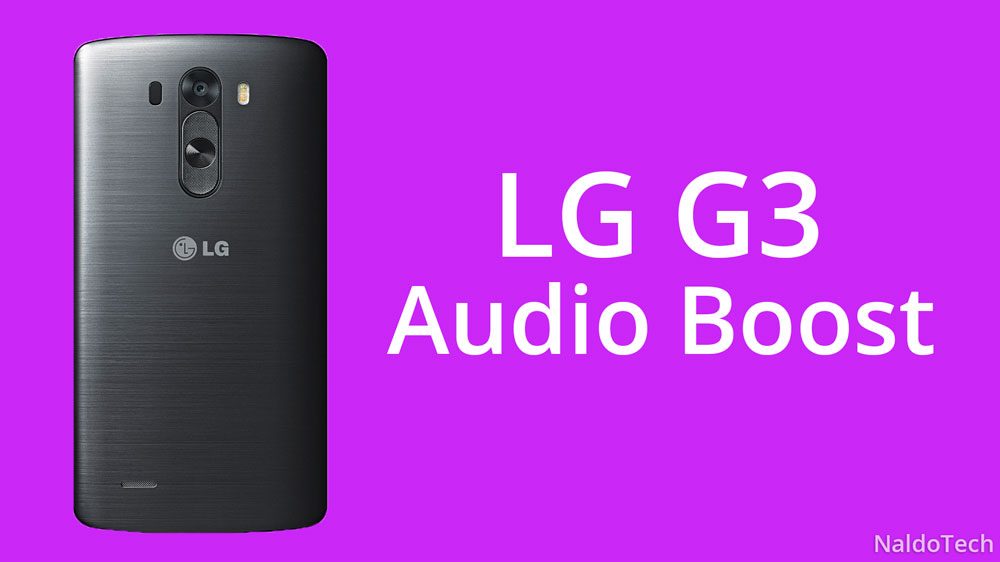 If you own an LG G3 and aren't very happy with its speaker, audio volume and quality, then we have some very good news for you. Developers have done their magic again and you can actually boost audio volume on the LG G3.
This applies to the main speaker as well as to headphones. So if you are a headphone addict who uses headphones all the time, you can boost audio volume and quality too.
There were a few guides and tutorials on how to increase audio quality of the LG G3, but all them applied to devices which were running on Android 4.4 KitKat instead of Lollipop. But as we all know, the device received the official update from the company and users had to go to stock. Going to stock means that root and mods like audio boost will be lost.
In case you have missed it, here's how to update the LG G3 to Android 5.0 Lollipop:
Now that you have made sure that you are running on Lollipop, you can continue with the guide below to increase speaker and headphones volume.
Increase Audio Speaker Volume on LG G3 5.0 Lollipop
You can manually edit the mixer_paths.xml to increase the audio speaker volume but that it not the best way to do so.
Download audio boost mod file: spiderio-lollipop-sound-mod.zip
Go to system/etc and backup the following files: mixer_paths.xml, mixer_paths_auxpcm.xml, mixer_paths_qcwcn.xml
Turn off your LG G3.
Go to recovery.
Wipe cache.
Flash the mod.
Also Read: Get Android 5.0 Lollipop on LG G3 with CyanogenMod 12
Now reboot your phone. Open the music app and play a song. You will immediately notice that audio volume is clearer and louder. If you aren't happy, you can move the saved files to the original location again.