The LG G3 is one of the most hyped smartphones of 2014 and because of some mistakes from LG, now design and official specifications of the new flagship are out. The new device will have a 5.5″ 2K QHD display with a resolution of 1440 x 2560 pixels. This will provide ultra sharp and detailed image. Despite the big 5.5″ display, the phone is not very big thanks to thin bezels that are around the device.
As for the camera, the G3 will have a 13-MegaPixel camera which will be able to record 4K Ultra HD videos. Also, the camera will have a new feature called "Laser Autofocus" which basically allows the phone to determine how far the subject is from the background. This will help to take super sharp photos with DSLR like quality.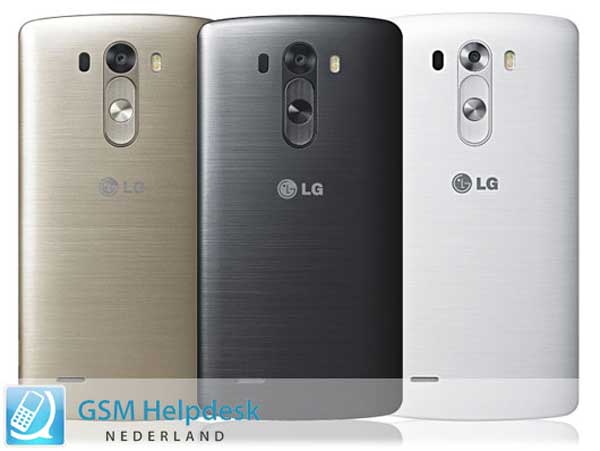 There is a slight disappointment when it comes to the processor. The G3 will have the Snapdragon 801 CPU and Adreno 330 GPU and not the newer Snapdragon 805 CPU with Adreno 420 GPU. We were expecting a faster chipset because a 4K display needs a really powerful processor and graphics card.
The device will be available in 16 GB and 32 GB of internal storage which can be expanded up to 128 GB with a Micro SD card. The battery is 3000 mAh big and the design will be the same as on the LG G2 with three buttons on the back and on screen navigation keys. There will be three colors available: Gold, Titanium Grey and White.