Google Wallet has turned out to be a really useful apps. You can make payments directly from your phone without having to insert your credit card information every time you want to buy something.
Android phones have always been capable of making these kind of payments. The first Android devices that had the NFC chip appeared on 2010-2011 but no company ever took advantage of their power.
Also Read: Best 5.0 Lollipop Material Design Wallpapers (Compilation)
Samsung used the NFC chip for S Beam to transfer photos, music and videos between Galaxy devices by simply putting them back to back. Google was the first company with the Wallet app that started to take full advantage.
With Wallet, you can make online transfers as many times as you want without having to insert your credit card info every time. You only have to add your credit card once on the Google Wallet app and you are good to go.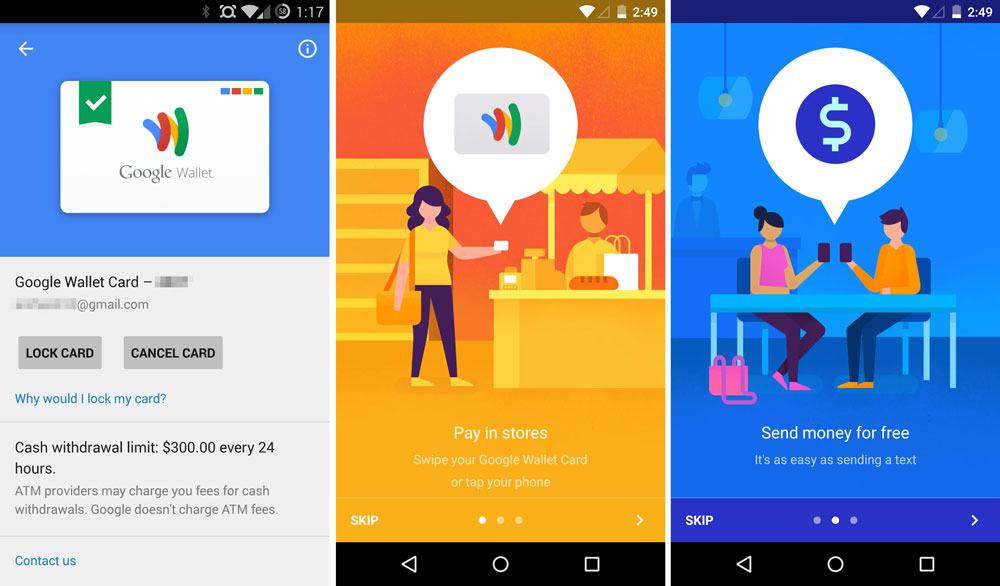 You can also buy from shops using NFC tap and pay feature. The app uses the NFC chip of the phone to make transactions. It is a must have app for all those people who love to make online transactions.
Since the announcement of 5.0 Lollipop a few weeks ago, Google started updating all the apps with Material Design. This time, the tech giant updated Google Wallet to v7 from v2.
The update brings the Material Design which includes all the icons, fonts and animations that you would expect. There's a new option that gives you the opportunity to cancel or lock your Physical Wallet card.
Download Google Wallet v7 with Material Design: com.google.android.apps.walletnfcrel-7.0-R188-v14-718814400-minAPI15.apk
Also Read: Download Official Google News & Weather With Material Design
Even though Google has released the v7 Google Wallet update, it can take some time for the update to reach your country or your phone. That's why it is suggested to download the APK file in the link above.