Google Earth for Android has become better than ever thanks to the update that Google pushed a few days ago. Google Earth is one of the most used applications in the world. It is a unique software program that allows all users to see the world from above and every road thanks to Street View.
Google Earth is popular not only because it allows everyone to see every part of the world but also because it is available on most important computer  platforms like Windows PC, Max X OS, Linux and even mobile operating systems like Android and iOS.
Also Read: Inbox Gmail App APK Download and Install
Google Earth for Android has received an update which makes the user experience noticeably better. There are many added features that make the app even better and unique.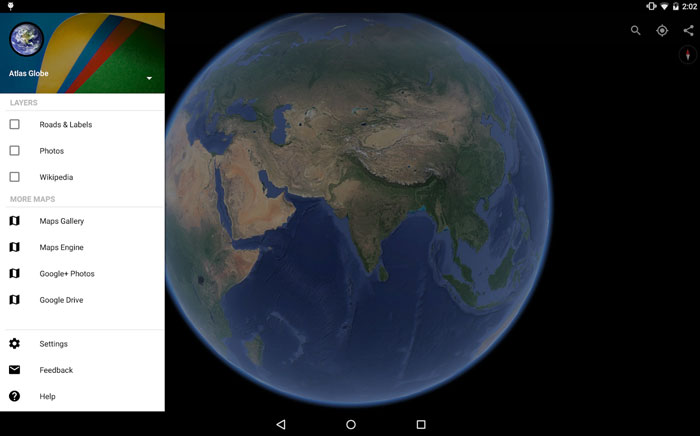 First of all, there is a new 3D rendering technology which offers faster, smoother and crisper 3D structures. This is the first major 3D update since the app launched more than 10 years ago.
Everything in 3D is sharper and better than before starting with the most important monuments in the world and continuing with the highest mountains. There have been many complaints about Google Earth not being updated often but v8.0 has fixed this problem.
Google Earth v8.0 updates as often as Google Maps for the freshest information all around the world. Roads have received a visual refresh too, making it easier for visitors to see individual streets.
Also Read: Download Gmail v5.0 APK With Material Design (Yahoo & Outlook Support)
The update is already available from the Play Store for all devices. Download Google Earth v8.0