Best features of the new Google Android 5.0 L operating system. The next version of Android, Android 5.0 or also known else as Android L has just been announced during Google I/O. Google I/O is one of the biggest and most important conferences for all technology enthusiasts.
Google I/O 2014 brought plenty of new features software and hardware wise including new version of Android 5.0 L, wearables such Moto 360, LG g Watch , Samsung Gear Live and also Android TV. However, the most important release was Android 5.0 L and the new version brings a redesigned user experience and plenty of new features. Almost everything on the new Android has been changed, even the smallest detail. Here are top 5 new Android L features
1. Power Saving Mode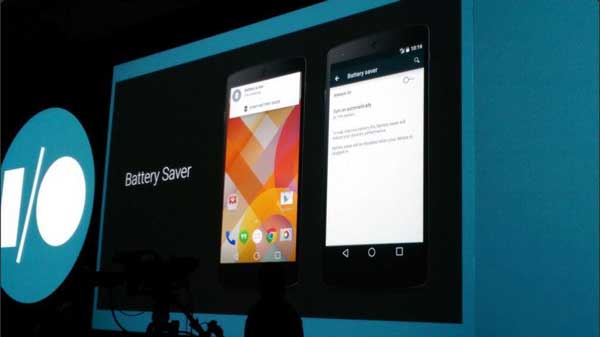 Power Saving Mode has already been available for a few years on Android. However, the feature has only been available only on skinned versions of Android from different smart phone manufactures like Samsung, LG and HTC. This year, Samsung and HTC took a step ahead and introduced Ultra Power Saving Mode which brings amazing battery life.
However, pure vanilla Android version has never had the Power Saving feature, until now. Android L has now its own Power Saving option which promises noticeably better battery life by killing unnecessary services and preventing the processor from spending excessive battery juice.
2. New Lock Screen Feature "Personal Unlocking"
Nowadays, no device is secure from attacks. Android 5 L brings a new lock screen feature called "Personal Unlocking" which uses Bluetooth and GPS to determine if it is completely safe to unlock the phone without any security authorizations like a password or PIN.
3. New Notifications System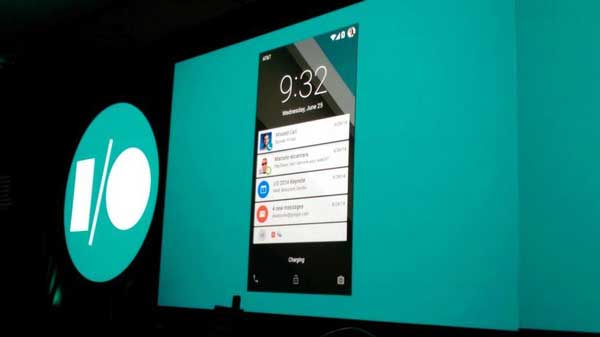 The notification system has also been improved and expanded. Now, notifications will not be displayed only on the status bar and notification drawer (iOS style). They will also be displayed on the lock screen. Every time you receive a new notification and you miss it, next time you turn on your phone, all the notifications will be displayed on the lock screen and you will be able to access them straight away.
Also, a new feature called Heads Up notifications has been introduced. Just like the Interactive Notifications on the iOS 8, you can reply to messages and other notifications without leaving the app you are currently browsing.
4. Better and Smoother Performance
As it has been said before, Android L has replaced Dalvik runtime with ART. ART is a new runtime which gives an incredible performance boost. Apps launch faster and it actually improves the battery life. Also, ART supports 64 bit processors. This is a sign that more 64 bit processors will be present on future Android devices.
5. Redesigned User Interface
Everytime an operating system gets updated, every one expects new user interface improvements. And Android 5 L certainly has brought new visual changes. Starting from the on-screen navigation buttons, continuing with Recents Apps menu and home screen, they have all changed. Android 5 L brings a new flatter and simpler user interface.