Where's My Mickey is now available for free on the App Store. Disney has released quite a few similar games. First it released the good old Where's My Water, then it released Where's My Perry and a few times ago it released Where's My Mickey.
As you can guess from the name, the protagonist of this game is Disney' s famous character, Mickey Mouse. The original "Where's My" game featured an alligator and the second game featured the Agent P.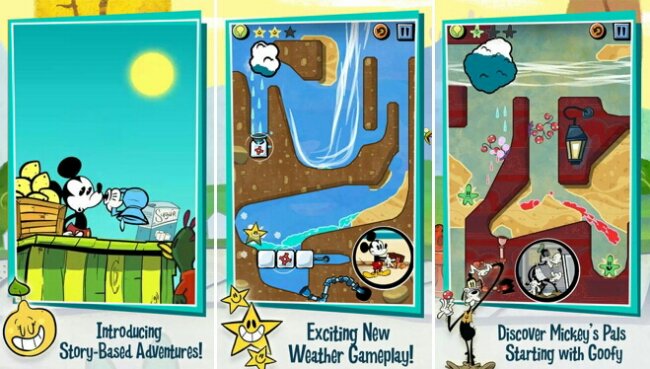 The game has a free version but the real fun is the paid version because it has many levels which are very fun and entertaining. Disney has decided to make the paid version free for a limited time for all iOS devices.
Download Where's My Mickey for free on iOS devices here.
Disney has already made this game free for Windows Phone, so we might also see this game for free on Android devices too soon.