Below you can download the official wallpapers and live images of the brand new Samsung Galaxy Z Fold 2. Furthermore, you can download the audio files for the notifications and ringtones of the phone. Check out the links below to learn how to download everything and use them on your phone.
The Galaxy Z Fold 2 is the latest foldable device from Samsung. It is replacing the now-aging original Galaxy Fold. It retains the original folding technique, with one small display on the outside and a bigger display on the inside. The cover display however is much bigger this time around. It is 6.23″ big compared to last years' 4.6″ screen. It has the latest Qualcomm Snapdragon 865+ chipset, 12GB of RAM, 256GB of internal storage, and Android 10 based on One UI 2.5 skin. All of this is powered by a 4500 mAh battery.
The Galaxy Z Fold 2 sounds like a great phone to have, and a lot of people are planning to buy it. The problem is that the phone doesn't come cheap. Experts estimate an asking price of around $2000 for the phone. Obviously, this price is way out of budget for most people. Most of the sales at this price tag come from technology enthusiasts and early adopters.
Download Samsung Galaxy Z Fold 2 wallpapers and ringtones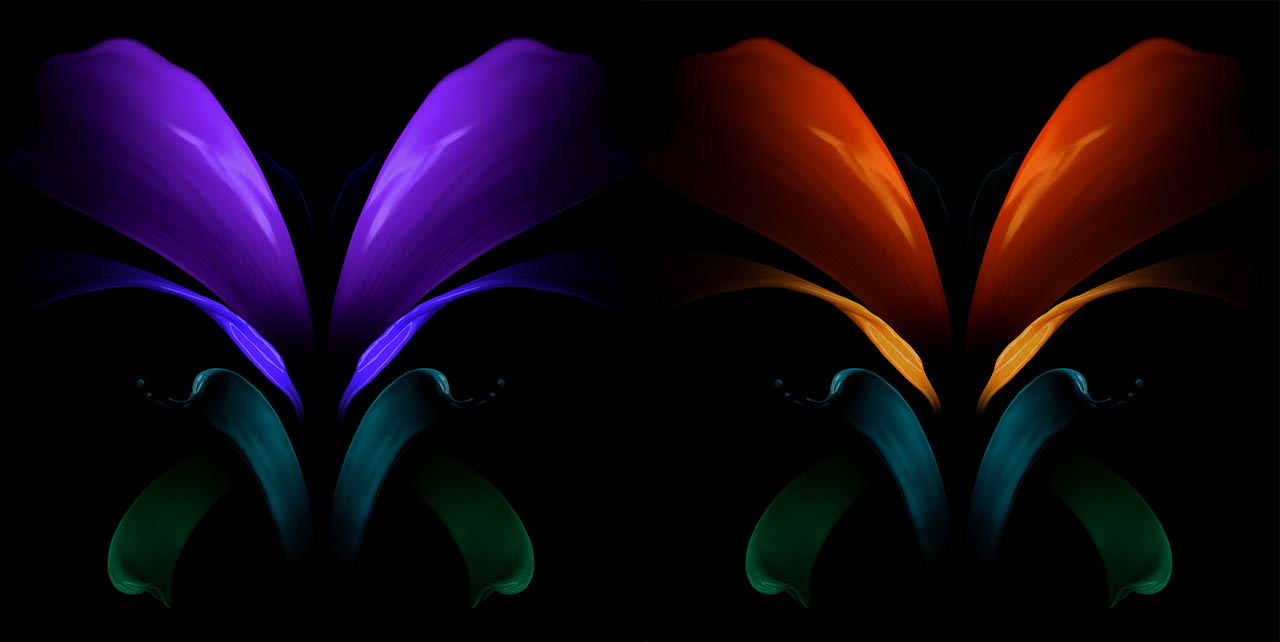 Luckily, you do not have to buy the phone to enjoy some of its features, such as the official high-quality wallpapers, live videos, and ringtones. The stock wallpapers have been extracted from the official One UI 2.5 firmware of the Galaxy Z Fold 2 and have been published online.
Z Fold 2 Wallpapers: The Galaxy Z Fold 2 comes with a number of beautiful wallpapers that resemble the wings of a butterfly. Each wing of the butterfly fits perfectly on the inside screen of the device. Each image has a resolution of 2260 x 2260 pixels and comes in a few different variants.
Z Fold 2 Live Wallpapers: In addition to the traditional wallpapers, the Z Fold 2 comes with a few live wallpapers as well. These come in a video format which consists of the two butterfly wings coming out of the darkness. The live images are a good choice as a lock screen wallpaper.
Z Fold 2 ringtones: Lastly, you can enjoy some of the phone's audio on your device. The extracted firmware contains a number of notifications, ringtones, and UI sound effects.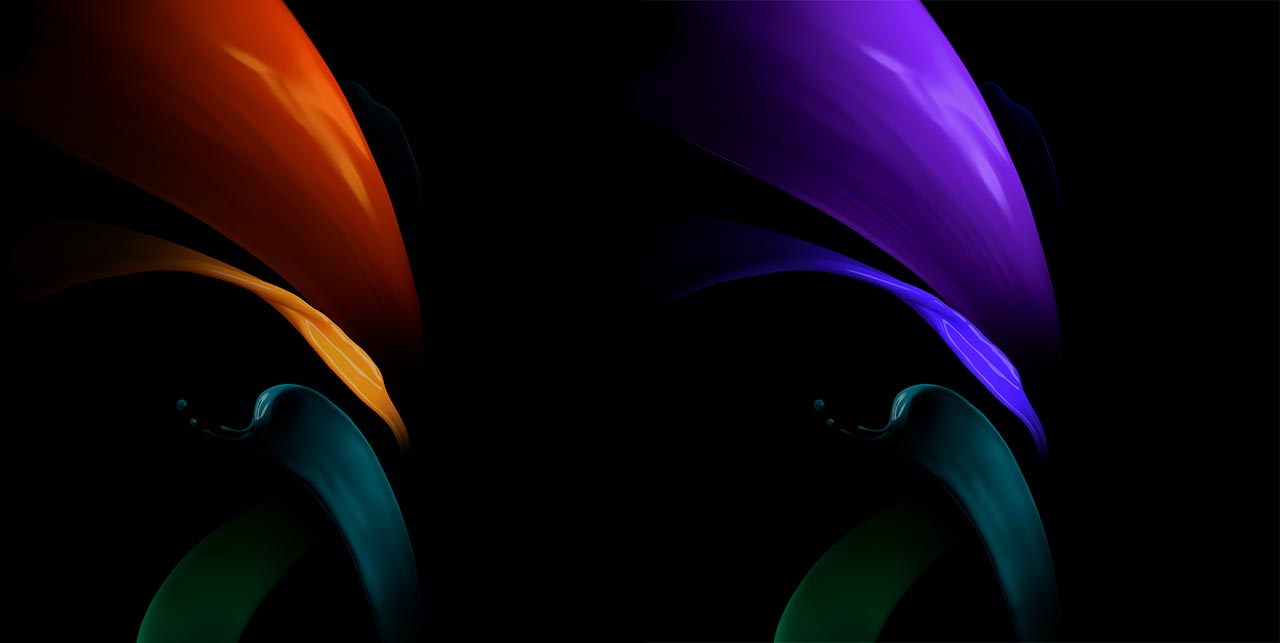 The package below contains all the available wallpapers, live wallpapers, and audio files of the Z Fold 2.
Download Galaxy Z Fold 2 Wallpapers & Ringtones | Download
Download the archive and then extract it. You will get a folder with all the files. Select one of the wallpapers and set it as a home screen wallpaper. Then select one of the live images and select it as a lock screen wallpaper.