Samsung released three flagship devices for the year 2020: Galaxy S20, S20 Plus and S20 Ultra. The S20 is the cheapest and has the least features, while the S20 Ultra is the most expensive with the most features. The phones have some differences when it comes to hardware, but they are identical when it comes to software. They come with the latest OneUI 2.1 firmware based on Android 10 OS.
OneUI 2.1 comes with a number of changes and improvements over the older OneUI 2.0. It has new features such as Quick Share, Music Share, Deep Sleeping Apps and new fingerprint animations. There are new camera modes such as Single Take, Pro Video and Night Hyperlapse. Another important feature is the new OneUI 2.1 Home Launcher (One UI Home v11.2.01.10).
While other phones have received the OneUI 2.1 firmware update such as the Galaxy Note 10, S10e, S10, S10 Plus, S9, the OneUI Home Launcher (One UI Home v11.2.01.10) app is available exclusively on the Galaxy S20 devices. For instance, a Galaxy S10 running on OneUI 2.1, has the One UI Home v11.2.01.09 APK version.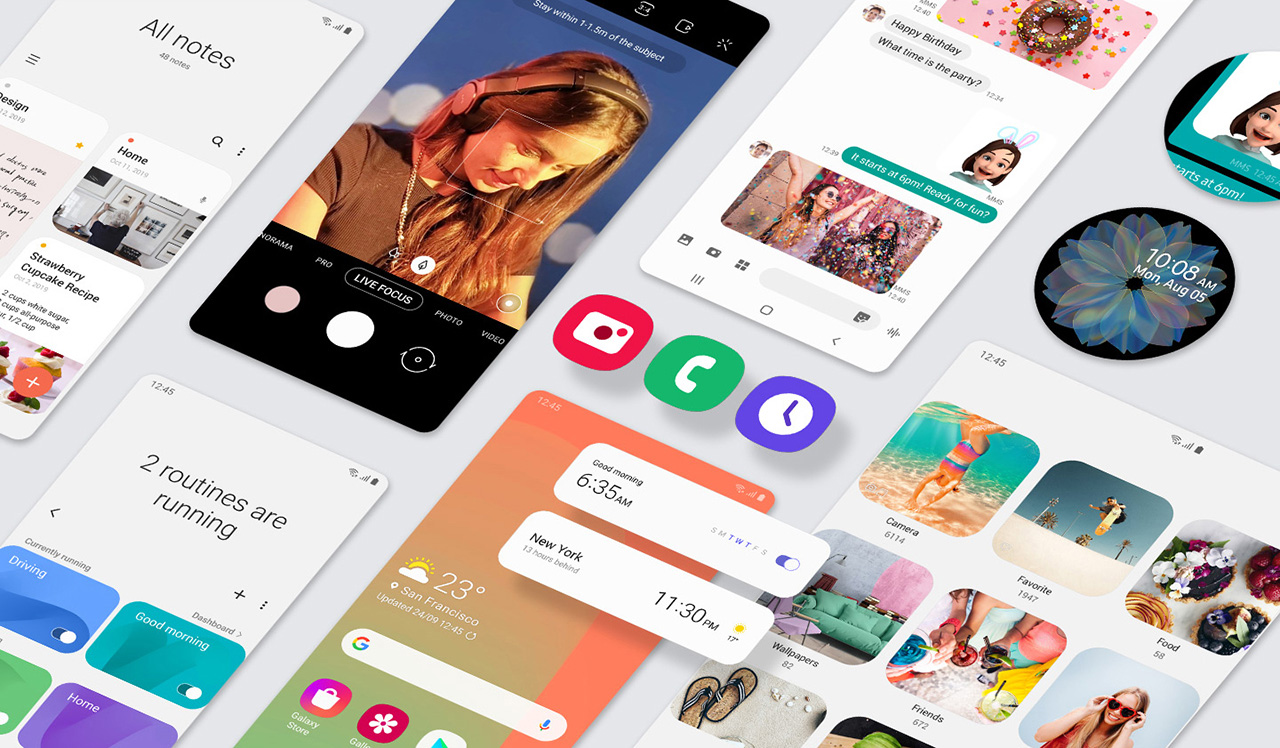 Download Samsung Galaxy S20 OneUI 2.1 Launcher APK
The Galaxy S20 OneUI 2.1 launcher can be installed on other Samsung phones running OneUI including the Galaxy S10e, S10, S10 Plus, Note 10, Note 9, Note 8, S9 (Android 10), S8, S8+ (Android 9).
Download the APK file from one of the links above, and transfer the file to the internal storage of your phone.
Install OneUI 2.1 Launcher APK on other Samsung Phones.
Note: The launcher APK file is signed and verified. This means that it is safe to install it on your phone, and it will replace your current launcher program.
Step 1: Make sure the downloaded file is not corrupted. Sometimes, APK files get corrupted if you download them directly from your phone. Optionally, download the file on your computer first, and then transfer it over to your phone.
Step 2: On your phone, go over to My Files and navigate to the location where the APK file is located. Once you find the file, tap on it.

Step 3: The phone will ask you if you want to install this application. Tap on Install.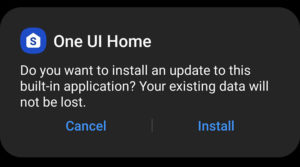 Step 4: The phone will begin the process of installing the new launcher. Once the installation process is finished, tap on Done. Now press the home button, and you will be greeted with the new OneUI 2.1 launcher.
If you get a parsing error when trying to install the app, it means the file is corrupted. If this happens to you, please download the file from your computer instead of your phone. Then transfer the file to your phone and try installing the app one more time.