Remember those scary and weirdly dressed men who appeared in different stadiums during several football matches of Chelsea and other Samsung sponsored teams? Who are those men? Are they aliens that want to invade the world?
Well, the truth has been released. Samsung has released a video a couple of weeks ago starring Franz Beckenbauer explaining what Galaxy 11 is really all about. The famous coach said that aliens have come to invade the world and if we don't do something about it, it will be the end for the human race. He said the only option humans have to survive is to fight the aliens.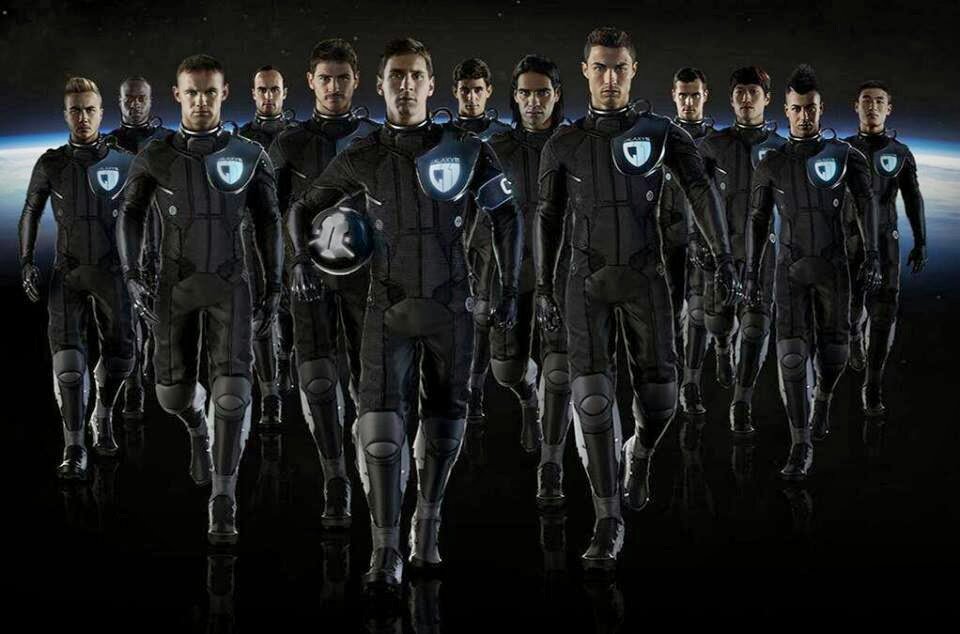 And football is going to help us. So Franz started to choose the best football players from all over the world like El Shaarawy, Falcao, Casillas Wayne Rooney, Gotze and Cristiano Ronaldo.
What about Lionel Messi you may ask. Well, Messi was the first football player to get picked up by Franz Beckenbauer, so he is the captain of the Galaxy 11 team.
Have you noticed that Messi is in the same team with Ronaldo? You heard it right! The best two football players in the world are going to play together!
By looking at the list of players which have been picked up you can see that all of them are strikers except Casillas who is a goalkeeper. There are no defenders. With those players the current formation is 0-0-10. That is very weird but since the coach is Franz Beckenbauer who knows about tactics more than everyone else and with a goalkeeper like Casillas, everything is going to be just fine.
Since this campaign is organized by Samsung, expect to see the latest Galaxy devices helping humans in their battle against aliens.
Who is going to win? Aliens or humans?