Now that the Nexus 6 has been officially announced and Android 5.0 received the official name which is Lollipop, Google didn't hesitate to release a few funny ads. There are three short ads about the Nexus 6, Android 5.0 Lollipop and how Android is the ideal mobile operating system.
All ads feature animated Droid characters in different sizes and shapes. Some characters are tall and some are short and even the clothes are different. The first video is called Android "Bus Stop" Ad.
Also Read: Moto Devices Receiving Android 5.0 Lollipop: Official List
It shows Droid characters waiting at the bus stop. Suddenly, someone's phone rings and every one of them starts checking their phones. Everyone has a small phone even though they are big.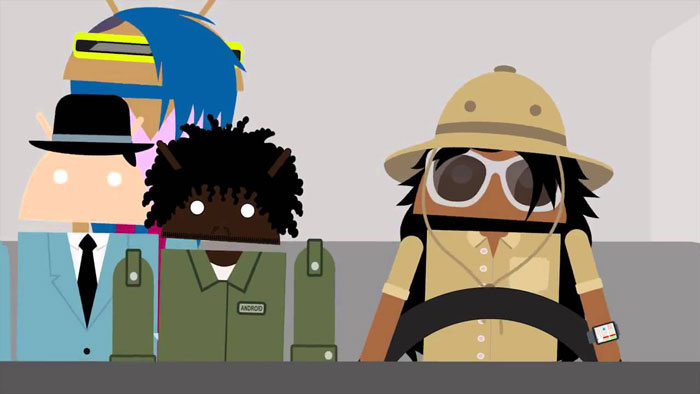 While the smallest person pulls out a huge oversized smartphone that runs on Android 5.0 Lollipop and then everyone starts laughing. At the end, it got confirmed that the oversized phone on the video was the Nexus 6.
The second video is called Android "Winnebago" Ad. It shows a winnebago with the driver. As the camera zooms out, more and more people can be seen. At one moment, there are so many Droids that most of them are hanging out of the winnebago. Google says that we should be together, not the same.
Also Read: Why Nexus 6 Rocks And You Should Buy It
The final video is called Android "Crowd". A Droid character pushes a huge speaker in the middle of the road, whistles and suddenly, everyone comes there. The the small Droid pulls out his phone and starts playing "This is how we do it" song on the huge speaker.