Here is a full list of all bloatware applications that the LG G3 has. Android is without any doubt the best mobile operating system. It is the most used OS with hundreds of millions Android devices being used everyday. It is also the most flexible OS currently available.
Being open source, developers can take the OS and optimize it for their devices. But there are many problems with the fact that it is open source. One of the biggest problems is bloatware. Bloatware are applications that come pre-installed on phones and cannot be uninstalled like downloaded apps.
Also Read: Fix LG G3 Overheating High Temperature Problem
To uninstall and remove bloatware you need to be rooted and install special programs and then you can delete every app you wan including system apps. And this is the part where you have to be careful. You can accidentally remove important system applications that are vital for the operating system.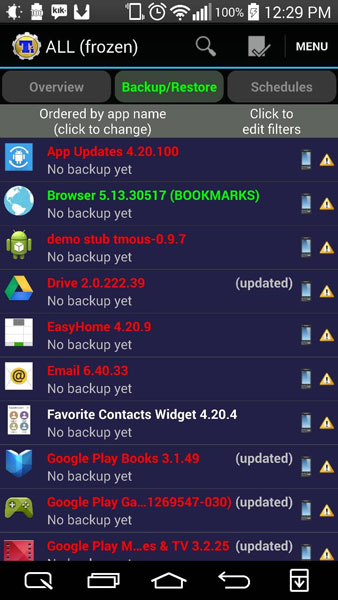 To not make that mistake, here is a list of all bloatware and applications you can safely remove.
LG Voice Mate applications
McAffe Security suite
Google extra apps (News, Books, Video, Music)
QTheater
Google Drive
Easy Home
Favorite Contacts Widget
LG Health
LG Intelligent Agent
LG PC Suite
Smart Notice
Smart Share
Smart Tips
Smart Cleaning
Carrier Apps
Voice Mate
Voice Mate Engine
Also Read: How To Improve LG G3 To Maximum And Make It Better
Now that you know what kind of apps you can remove, go ahead and read the tutorial to learn how to remove bloatware apps on the LG G3.