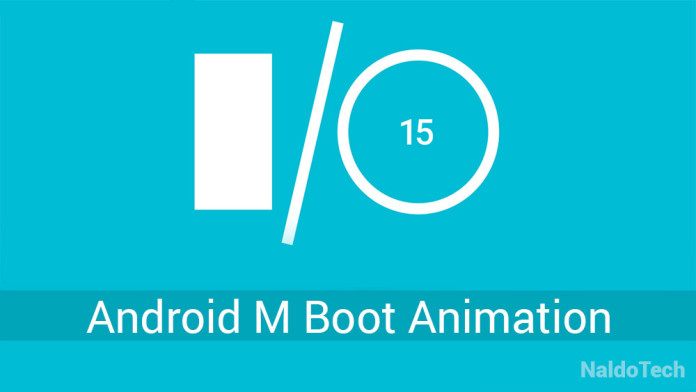 More and more downloads are surfacing since the release of Android M system dump. The beauty of Android is how easy it is to customize the platform. Developers and companies constantly add new features to Android, making it better, attracting new smartphone users.
These features are not limited to specific devices though. Android M comes with new features and developers are already on the work of making them available on older versions of Android. We already have the stock Android M launcher APK which can be installed on Android KitKat and Lollipop.
The latest release by FaserF, the developer who has taken the task of porting Android M software goodies to other Android versions is the boot animation zip file. Google has included a new boot animation effect on Android M and now it is available for Lollipop and KitKat devices.
How To Install Android M Boot Animation ZIP file
The Android M boot animation is compressed into a zip file for your convenience. It can be flashed through a custom recovery. You do not need root to flash the boot animation, only a custom recovery such as TWRP.
Download
Android M Boot Animation: bootanimation-flashable.zip (source)
Flash Android M Boot Animation
Download the zip file from the download link above. If you downloaded the file on your computer, connect your phone and transfer it to the internal storage of your device.
Disconnect your phone and turn it off.
Put your phone in recovery mode. The method of going into recovery mode varies by device, but usually it is a combination of power and volume keys.
Once you go in recovery mode, wipe cache and dalvik cache.
Go to "Install" or "Install zip file".
Navigate to the folder where the boot animation folder is located and select it by pressing the power button.
The zip file will begin flashing.
Wait for a few seconds for the process to complete then reboot your phone. Enjoy the new Android M boot animation.