No matter how much manufacturers try to create a perfect and flawless device, that is simply not possible. Each device has its own small issues which in some cases can turn out to be big and important. The Samsung Galaxy S6 in particular hasn't had the best launch possible.
Once the device launched in April, users started reporting issues like bad battery life and sluggish performance. However, Samsung quickly acknowledged these issues and fixed them by issuing various OTA updates to the Samsung Galaxy S6 and Galaxy S6 edge.
Recently, a new issue which has to do with the front-facing camera of the Galaxy S6 and S6 edge has surfaced. Users over at Reddit have reported issues with the front-facing camera after noticing purple and red spots on their pictures.
The Samsung Galaxy S6 sports a 5 MP front facing camera with f/1.9 aperture for high-quality shots on low light situations. This has proven to be true for majority of users. But there are a few people who haven't had the fate of getting a flawless device.
The issue occurs when you try to capture a photo with the front-facing camera. If you do not notice any purple spots on your images, try taking a picture on a dark room because apparently the issue is more obvious in low-light situations.
Update: Users have also reported blue spots alongside purple ones, and it seems the issue is the same.
This is a hardware issue and you should contact your nearest shop provider for a replacement. However, it is worth trying the solutions below as a few users have had the issue fixed.
Reset Galaxy S6 camera data: Take your device and go to the app drawer. Tap on the Settings icon. Find the Device category and go to Applications. Go to All and find the Camera option. Tap on it and click Clear Cache and Clear Data. Reboot your phone and launch the camera app.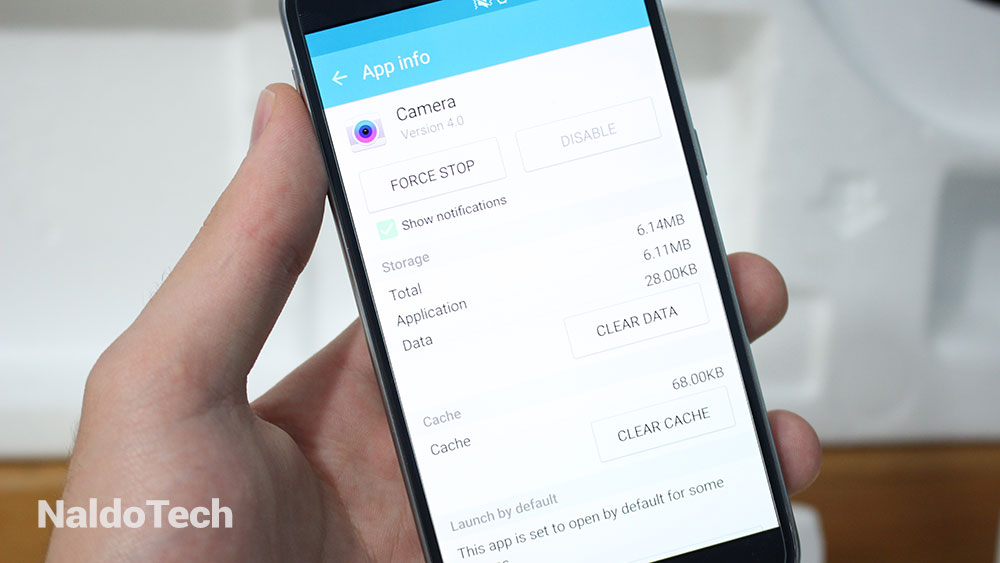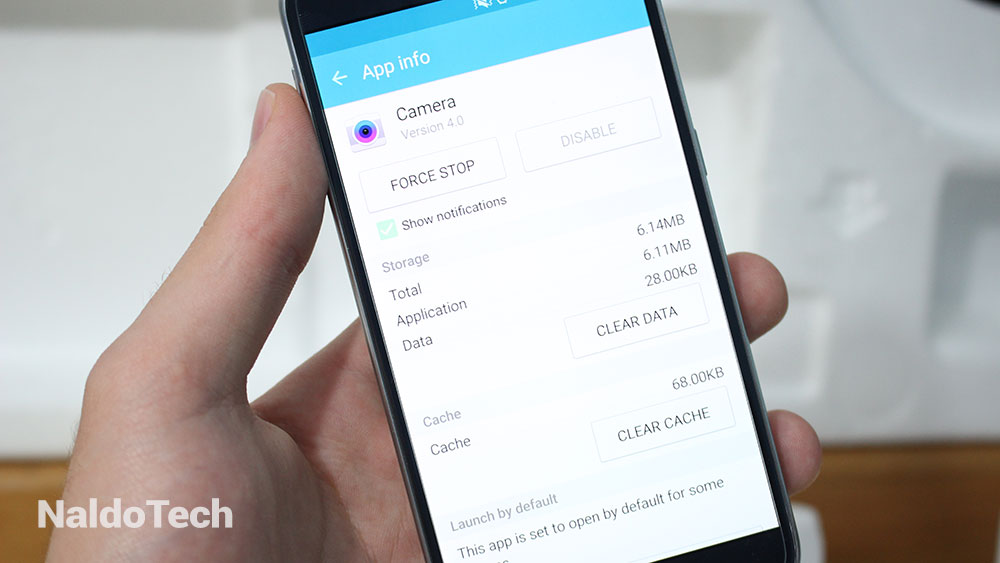 Change aspect ratio: According to a few users, the issue has to do with the image size and aspect ratio. Some have fixed the issue by changing the image quality to 3.8 MP and aspect ratio to 16:9. To do so, launch the camera app and tap the settings icon. Tap on Picture Size (front) and select 3.8M (16:9) with resolution of 2592×1458 pixels.