Are you having problems calling and sending text messages on your Samsung Galaxy S5? The Galaxy S5 is one of the best phones you can buy at the moment. It has very good specifications, water-resistant body and great camera. And the price is not very high. Many people can afford it, especially now that the Note 4 is out.
But the Galaxy S5 also has a lot of problems even though it is a great phone. One of the most recent problems is related to the phone and messaging app. Users are reporting that they are unable to send or receive a call from someone or even send a text message.
Also Read: How To Fix Error When Installing Custom ROM Galaxy S5
When they try to open the phone or messaging app the following warning shows up:
com.android.phone has stopped working
Also, the signal bar is empty and shows the stop sign making it impossible to make or receive phone calls. Follow the solutions below to fix the problem.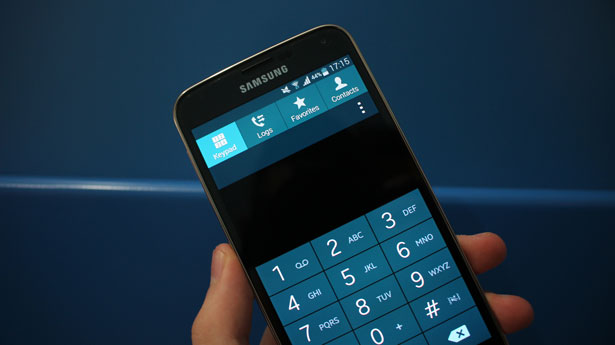 1. Reset phone app
The phone app on your Samsung Galaxy S5 can be corrupted and a reset can fix it. To reset it, go to Settings > Application Manager and find the phone app. Tap on it and choose Wipe Data and Wipe cache. Then do the same thing for the messaging app.
2. Freeze or disable all applications
Some applications that you have recently installed might be conflicting with the phone. Disable or delete all recently installed apps and see if the problem still persists or not.
3. Factory Reset
If the problem still persists then you need to make a factory reset. This deletes all installed apps and resets the stock apps. To factory reset go enter Recovery and choose Wipe data.
Also Read: How To Enable Phone Call Recording On Galaxy S5
4. Send it to the shop
If the solutions above don't work then you have to send the phone back to the shop where you bought it. The phone can have a hardware defect like a damaged antenna which explains the empty signal bar.