How to enter recovery mode on the Samsung Galaxy S8 and S8 Plus? This is the question you might make to yourself when you want to wipe data, update a zip file, or install a custom ROM. Experienced users go to recovery mode on a daily basis to perform various tasks.
There are two types of recoveries for the Samsung Galaxy S8: stock and custom. When you buy your brand new S8 and pick it out of the box, the phone has a stock recovery. It is a basic mode where you can perform basic tasks such as wipe data and perform a factory reset, wipe cache partition, mount /system, reboot to bootloader and more.
A custom recovery is a recovery that you flash on the phone using tools such as Odin. A custom recovery such as TWRP is much more advanced than a stock one. You can flash custom ROMs, kernels and make full system backups.
How To Boot Samsung Galaxy S8 and S8+ Into Recovery Mode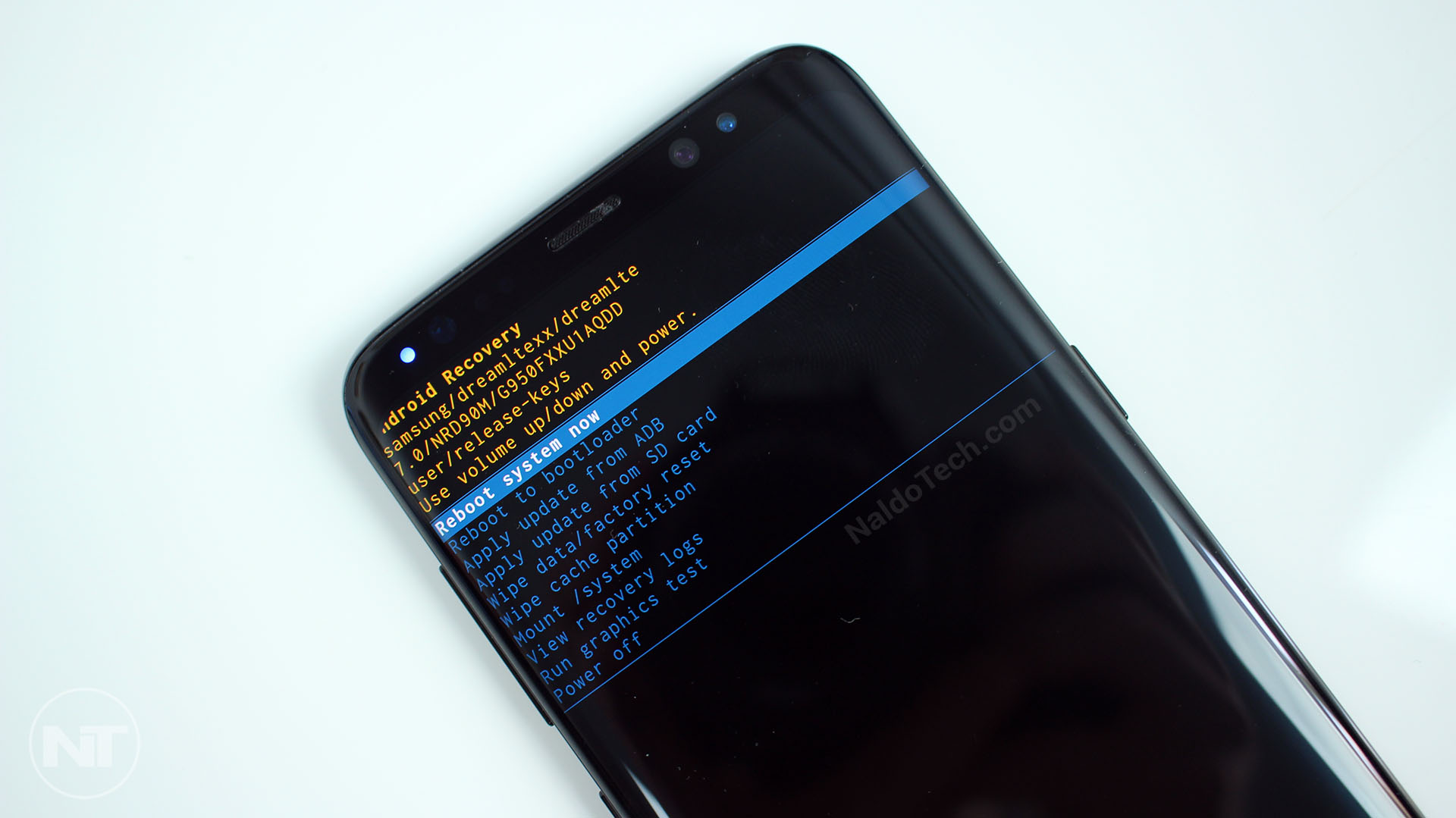 No matter what recovery you have, stock or custom, the method of reaching it is the same. Since the Galaxy S8 and S8+ no longer have a physical home button, the combination to get to recovery mode has slightly changed. Instead of pressing the home button, now you need to press the Bixby key alongside two other ones, power and volume keys.
How to boot Galaxy S8 into recovery mode?
Press and hold the power button on your S8 and tap on "Power Off". The phone will turn off.
Now press the volume up, Bixby and power keys at the same time. Keep them pressed until you see the Samsung boot animation logo.
Release the keys. Wait a few seconds. The phone will boot into recovery mode.
Now, depending on whether you have a custom or stock recovery, you can do various things with it. You can wipe data if you want to start fresh, install a custom ROM if you want to change the whole TouchWiz experience and much more.