Samsung has become the largest Android manufacturer in just a few years. Since Android OS took off a couple of years ago, Samsung did the same by selling millions of devices. Even though many Chinese companies are trying to dethrone the Korean giant, this won't happen for anytime soon. The latest Galaxy S device launched by Samsung is the Galaxy S5.
It is the successor of the Galaxy S4 and even though in first look they aren't that different, they have many differences between them. While they both have Full HD 1080p Super AMOLED displays and almost the same body design, the Galaxy S5 comes with a much faster processor and much more featured Touchwiz firmware. It introduces a new and improved S Health app which can measure footsteps and heart rate thanks to the new heart sensor located on the back of the phone.
Obviously, even though Android is open source, these kind of features cannot be ported to the Samsung Galaxy S4 as they are hardware limited and the Galaxy S4 does not have a heart rate sensor. Still, there are a plethora of features and applications that can be ported from the shiny Galaxy S5 to the relatively old Galaxy S4.
One of the features that can be already enabled is the Samsung Galaxy S5 lock screen "Particle effect". We say enable and not ported because the Galaxy S5 particle effect is already available on the Galaxy S4 firmware but it is simply not enabled. Luckily, you only need root access to easily enable lock screen particle effect on the Galaxy S4.
How to enable Galaxy S5 lock screen particle effect on Galaxy S4
You only need to have a rooted Samsung Galaxy S5 and the "SQLite Editor" app. If you haven't already, check out this guide to learn how to root your Samsung Galaxy S5.
Also, download the SQLite Editor app from the Play Store.
Install SQLite Editor app and open it.
Select the "apps" directory and go to storage > settings.db.
Choose "System" and search for "lockscreen".
Once you have found the "lockscreen" part, edit the values as shown on the picture.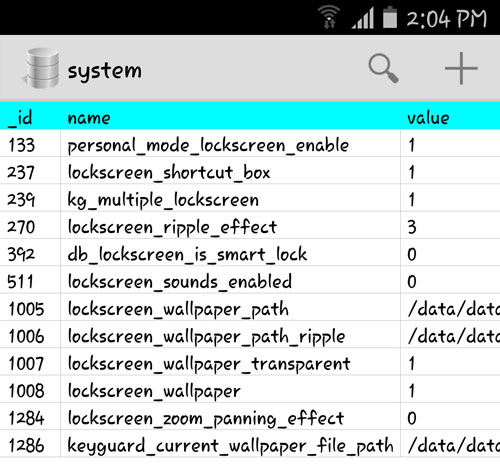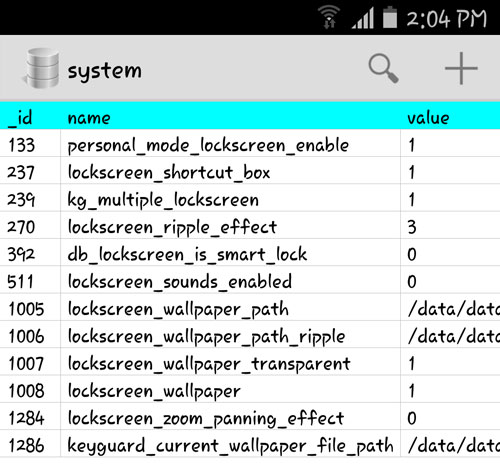 That is it. Now save the file, exit the app and reboot your phone. Lock the screen and enjoy the new Samsung Galaxy S5 particle lock screen effect. Make sure not to change the lock screen effect from the settings menu because it will overwrite the modified file. Check out the original thread for any questions.