Samsung has come a long way in the smartphone industry compared to a couple of years ago. The good old Galaxy S2 was the device that gave Samsung popularity. That was the moment when the tech giant took Android and phones seriously.
While the Galaxy S2 was the smartphone that gave Samsung a good look, its successor, the Samsung Galaxy S3 was the device that exploded the Android market and put Samsung on top of every company, surpassing Apple, LG, Sony and HTC.
Also Read: CyanogenMod 12 ROM 5.0 Lollipop for Samsung Galaxy S3
The Galaxy S3 was a ground breaking device as it presented a beautiful display, industrial design and a powerful processor. But one of the strongest points of the phone was its camera. The S3 has a 8 MP camera which can take great pictures and videos.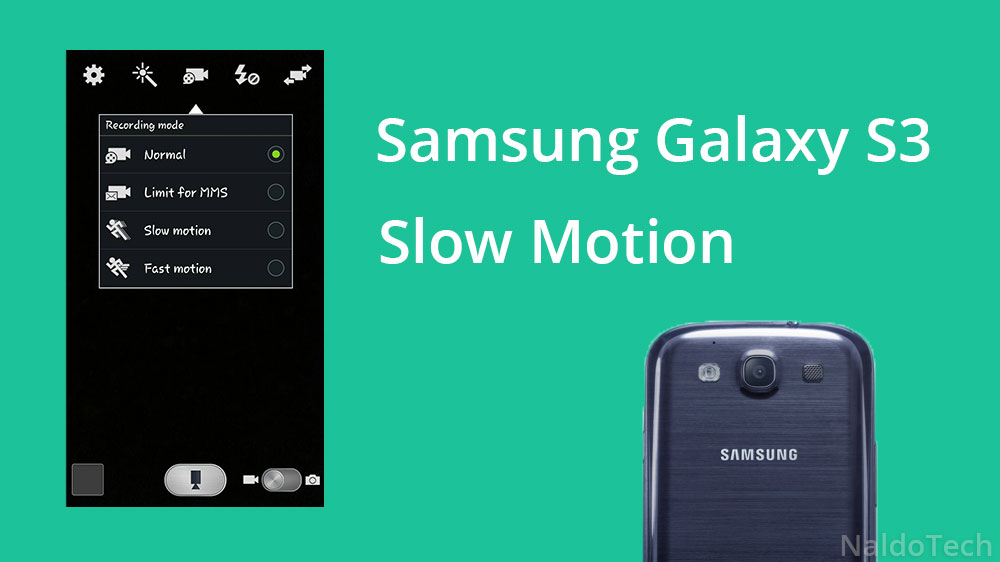 It is considered as the phone with the best camera of the year when it was launched. But then their successors came in with better specifications and noticeably better cameras. Not only they have higher resolution sensors but they also have more features to improve image and video quality.
One neat feature that flagship Samsung phones have is the ability to record slow motion videos. Recording videos in slow motion means that you can watch the video in a slower motion compared to what really happens.
It is a neat feature to have if you record videos which involve high-speed objects or simply want to mess around and watch various objects in slow motion. Unfortunately, the Samsung Galaxy S3 does not come with such feature. You cannot record slow motion videos on your phone. But this is true only for the stock camera app.
But as always, developers have done their thing and have actually managed to create a modded version of the camera app which enables slow motion video recording option on the Samsung Galaxy S3.
This means that even though you have an old device which doesn't even have half of the features that its successors have, you can still enjoy most of them by installing mods. And this time, you can enable slow motion camera on the Galaxy S3 with Touchwiz Android 4.4.2 or 4.4.4 KitKat.
How To Install Slow Motion Video Recording Camera on Galaxy S3
Move the file to your phone and turn it off.
Boot into recovery.
Flash the mod and reboot.
Also Read: Best Galaxy S5 ROMs (S5 Theme) for Galaxy S4 and Galaxy S3
Once the phone is up and running, go to the app drawer and open the camera app. Tap the Settings icon and go Recording Mode and choose "Slow motion".