How to get Android L Navigation bar on soft keys on your LG G3. Android L has much more improved and redesigned soft keys and navigation bar. It is a great operating system. It is a big improvement over KitKat and many people are liking it a lot.
Even though Android L has yet to be released, many people have already installed it in an unofficial way and until now they are liking it a lot. This shows how better and how much improved the new version of Android is. One of the changes that is very noticeable is the notification bar where the three soft keys are located. It has more attractive navigation bar keys. Now they represent 3 geometric shapes: Rectangle, Square and Circle.
Also Read: Best Custom ROMs for LG G3 (Fast & Stable)
The LG G3, just like the LG G2 has on-screen navigation buttons. This gives the chance to all LG G3 users to download, install and enable the navigation bar on-screen keys on their phones. Follow the guide below to install Android L soft keys on your LG G3.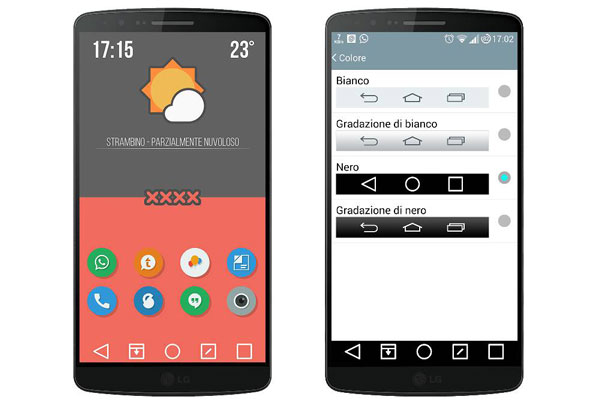 Requirements
1. Root access on your LG G3
2. File explorer with root capabilities
Tutorial
1. Download Android L navigation bar file here.
2. Using the file explorer go to System > App and paste the downloaded file.
3. Reboot your phone.
Also Read: Fix LG G3 Overheating High Temperature Problem
Now your LG G3 has Android L navigation soft keys. If you want to revert to the original LG G3 soft keys, simply replace the new file with the stock one.