The team behind TWRP has released version 3.0.0 (3.0.0-0) of the popular custom recovery for Android devices. TWRP is the to-go custom recovery for many Android fanatics who flash custom ROMs and kernels on a daily basis, for fun or for other reasons.
The latest version of the recovery was 2.8.2 before being replaced with version 3.0.0. This version brings many goodies. Those who use TWRP to flash files once in a while won't be interested, but those who frequently flash files will certainly like the new features.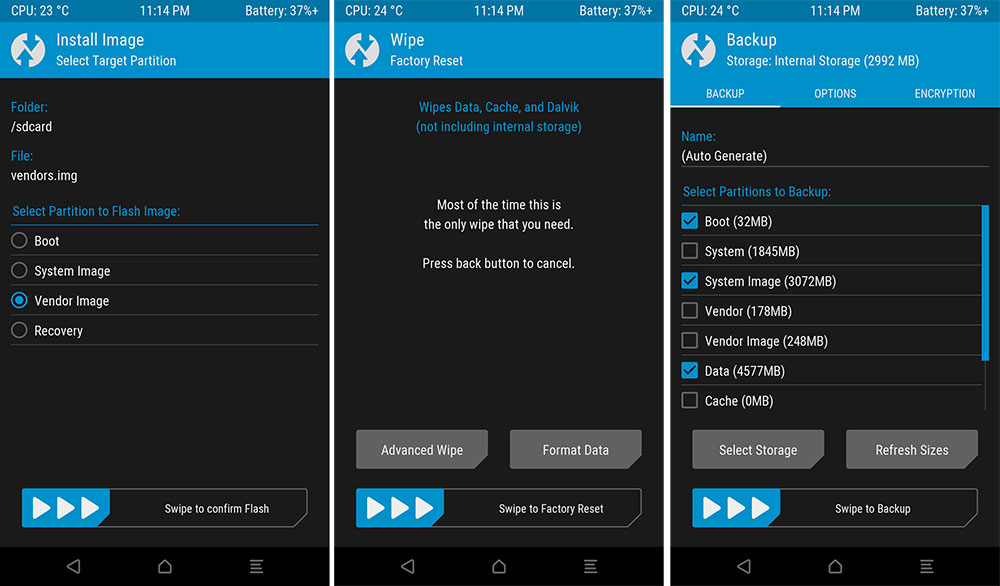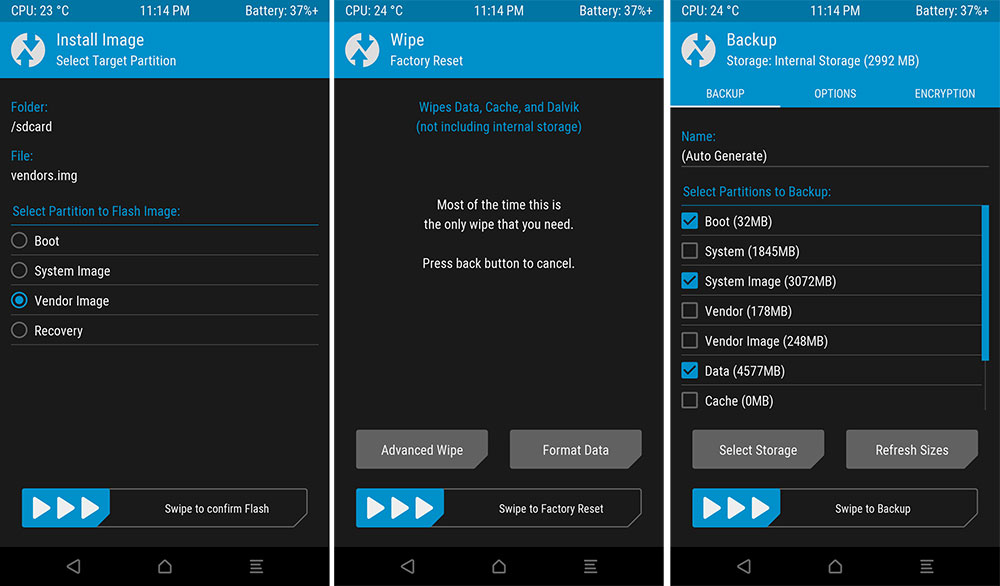 What is new on TWRP 3.0.0.0
Version 3.0.0 of TWRP is the first release in a long time, since version 2.8.2 has been around for quite a while now. The user interface has been changed. Version 3.0.0 includes a completely new theme which is more modern and much nicer looking. There is a true Terminal Emulator with arrow keys, tab and tab completion and language translation.
You can flash sparse images on certain devices. There is added support for adopted storage on a few devices and the AOSP base has been updated to Android 6.0 Marshmallow. The list goes on with a long list of minor fixes and tweaks which users will not notice.
TWRP 3.0.0.0 is available for all supported devices. Some of the most popular devices include Galaxy S3, S4, S5, S6, Note 2, Note 3, Note 4, Note 5, HTC One, M8, M9, Nexus 5, Nexus 6, Nexus 5X & 6P, LG flagships and so on.
How to install TWRP 3.0.0.0 on Android devices
The installation process changes for different Android phones. If you have an older version of TWRP or any other recovery, you can flash the new version and it will overwrite it. If you have root you can use the TWRP Manager app from the Play Store to install the recovery. Alternatively, you can install the .img file where every phone has a different installation process.
Download TWRP 3.0.0.0 custom recovery
Go to the download link above, select your phone and download the right version of TWRP. This is the first update of the recovery after a long time, so things might not go completely smooth on the first try.