If you have ever owned or used an Android smartphone, you have probably heard about rooting and root access. Android, being an open source OS, allows users to do many things like modding, customizing and editing system files.
Android is already very flexible and customizable out of the box even without root. You can install themes, launchers and other system modifying apps. But in order to get the full potential of a smartphone and Android operating system, you have to root it.
Also Read: How To CF-Root Galaxy Note 4 (Exynos & Snapdragon)
During these last years, there have been many different tutorials on how to root Android smartphones. Different devices have had different tutorials. Some were easier and some were harder to root.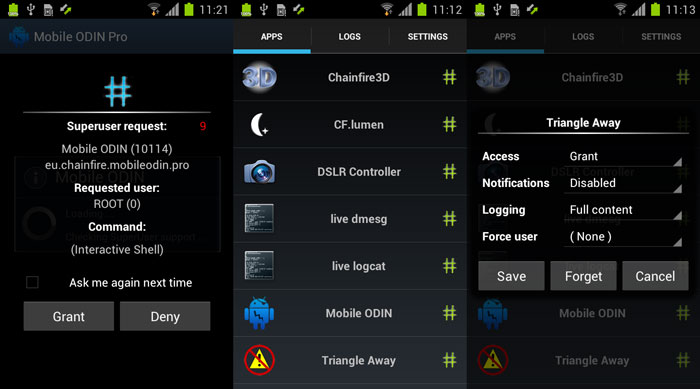 But in the end, there will be an important app installed called SuperSU. This app gets installed every time a phone gets rooted. No matter how the user roots the phone, SuperSU will always be there.
SuperSU is the app that gives root permission to apps. When an app gets installed and opened, it will require root access in order to work. A warning will pop up telling the user that the app wants root access. The user either grants or denies access. If he denies access, SuperSU blocks the app from getting root access.
Chainfire, the recognized Android developer has updated SuperSU app to v2.13. This version is compatible with Android L. If you have a device with Android L version installed, you can download and install SuperSU v2.13 in order to enjoy all the goodies of rooting.
Also Read: How to Root Samsung Galaxy S5 with CF-Auto-Root
Download SuperSU v2.13 with Android L compatibility: UPDATE-SuperSU-v2.13.zip