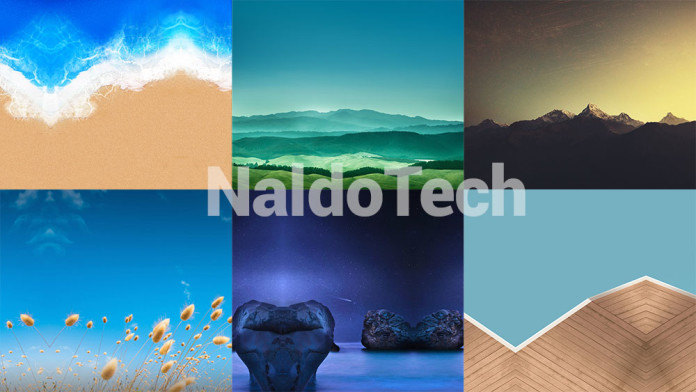 A few days ago we published an article showing some of the official wallpapers coming with the HTC One M9. A Twitter user kept us updated, releasing every day a new wallpaper from the image pack of the HTC One M9.
The user said that the last wallpaper would get released during the announcement day. Well, today it is the announcement day of the HTC One M9 and all wallpapers are now for download. You can visit his Twitter account and download the wallpapers. But if you don't want to download the wallpapers one by one, you can download the full pack.
The pack contains 15 high-resolution wallpapers that will be included on the HTC One M9 running on the latest version of Android 5.0 Lollipop and HTC Sense 7.0 UI. All 15 wallpapers have the same resolution, 2160 x 1920 which is good enough to accommodate two home screen panels on every phone with a Full HD display.
The main wallpaper is a view from above of a beach. It surely reminds us of the warm days of summer. There are 14 other wallpapers, consisting of landscapes, building, nature and abstract images.
Download HTC One M8 Stock Wallpaper Pack (Home Screen & Lock Screen)
Download the wallpaper pack here.
Extract the zip file to get 15 wallpapers.
Connect your phone to your PC and move all the wallpapers.
Go the folder where all your wallpapers are located, select one that you like.
Open the menu for that wallpaper, click "Set As" and choose wallpaper.
That is it. Enjoy official HTC One M9 wallpapers on your phone.