A few renders of the Samsung Galaxy S7 have appeared online, even though the phone is not going to get released for another two weeks. Among all sorts of leaks and renders, we have noticed that one of them included the wallpapers as well.
So far we don't know if these are the real wallpapers that the Samsung Galaxy S7 will come with but nonetheless you can give them a try. It is still early for anything to be concrete. Both wallpapers are not the usual images that you expect from a Samsung device.
The theme color is still blue but the Galaxy S7 wallpapers are simpler and less complicated than wallpapers found on previous flagships, the Galaxy S6 and Galaxy Note 5. Since there are two wallpapers, it has been though that one is for the lock screen and the other one is for the phone's home screen page.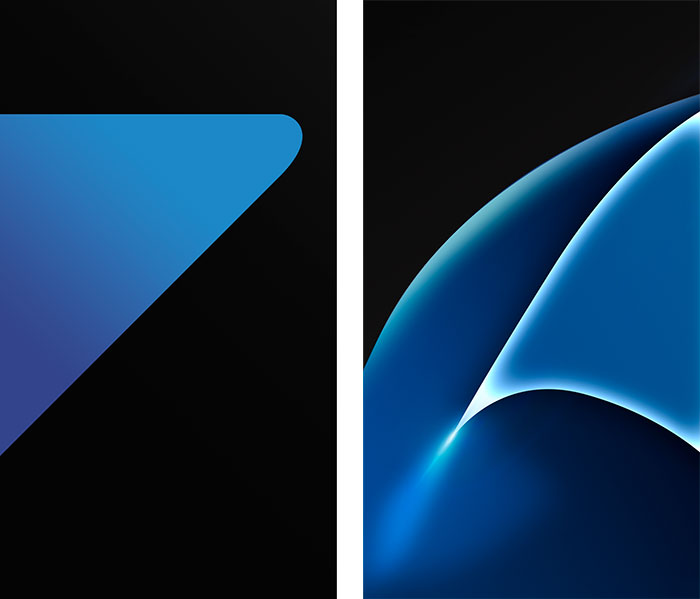 Both images come in Full HD 1080p resolution but they look alright even on QHD displays. You can download both Samsung Galaxy S7 wallpapers from the download link below.
Download Samsung Galaxy S7 Wallpapers
The Samsung Galaxy S7 is one of the most hyped devices of 2016. It will be unveiled during MWC congress on 21 February 2016. According to renders, the Galaxy S7 will keep the Galaxy S6 design with a few changes.