Below you can download the official stock wallpapers of the Samsung Galaxy S21, based on the latest renders of the phone. The Galaxy S21 is Samsung's upcoming flagship device and is set to be announced on 14 January. Samsung will announce three variants of the phone: the Galaxy S21, S21 Plus and S21 Ultra. In the meantime, leakers have already published renders showcasing the phone from every angle, and now we have the first wallpapers based on these renders.
Samsung Galaxy S21 Specifications
The Galaxy S21 is the next flagship from Samsung and will be the successor to the Galaxy S20 series. Samsung has changed the design of the phones this time around. Based on the renders, the phones will no longer have a big camera housing slapped on the back. Instead, the camera module will be a separate piece, giving the phone a unique look.
The Galaxy S21 is set to have a 120Hz 6.3″ FHD+ display, 8GB of RAM, 128GB/256GB of internal storage, and a triple camera layout on the back. The Galaxy S21+ is similar, with a few differences. It will have a 120Hz 6.7″ FHD+ display, 12GB of RAM and 128/256/512GB of internal storage. The Galaxy S21 Ultra will have an even bigger 6.8″ display, 12/16GB RAM, 128/256/512GB of internal storage, and four cameras on the back. The Galaxy S21 series will have the Snapdragon 888 chip in the USA, Korea, and China. Meanwhile, the international variant will have Samsung's own Exynos 2100 chip.
Samsung Galaxy S21, S21+, S21 Ultra Wallpapers
Update: SamsungRydah has released a set of wallpapers that are supposed to come directly from the Samsung Galaxy S21. There are 16 high-resolution wallpapers and six live wallpapers. Download them from the link in the download section.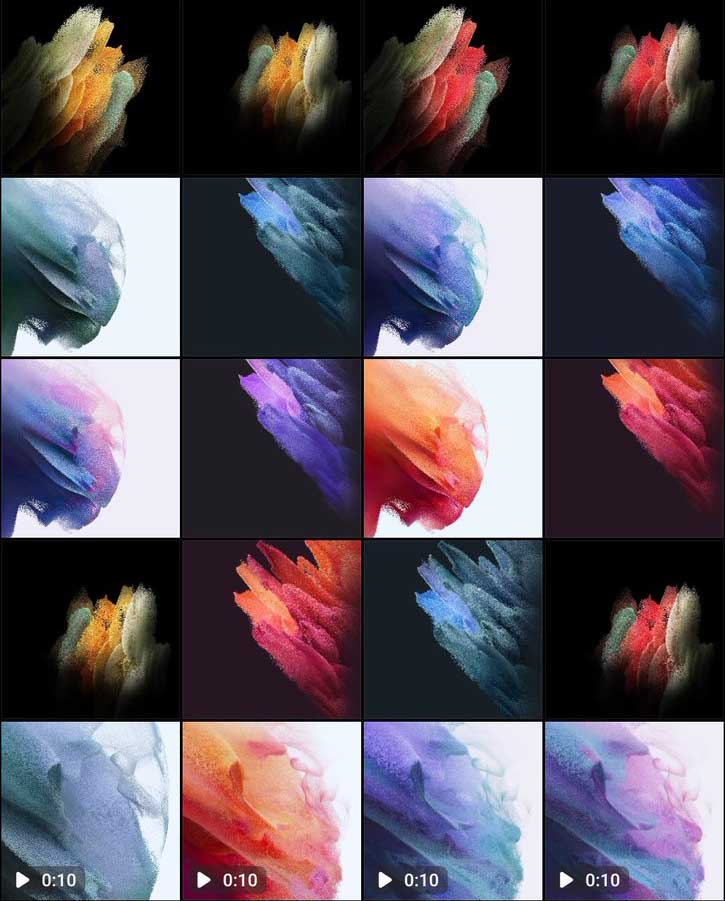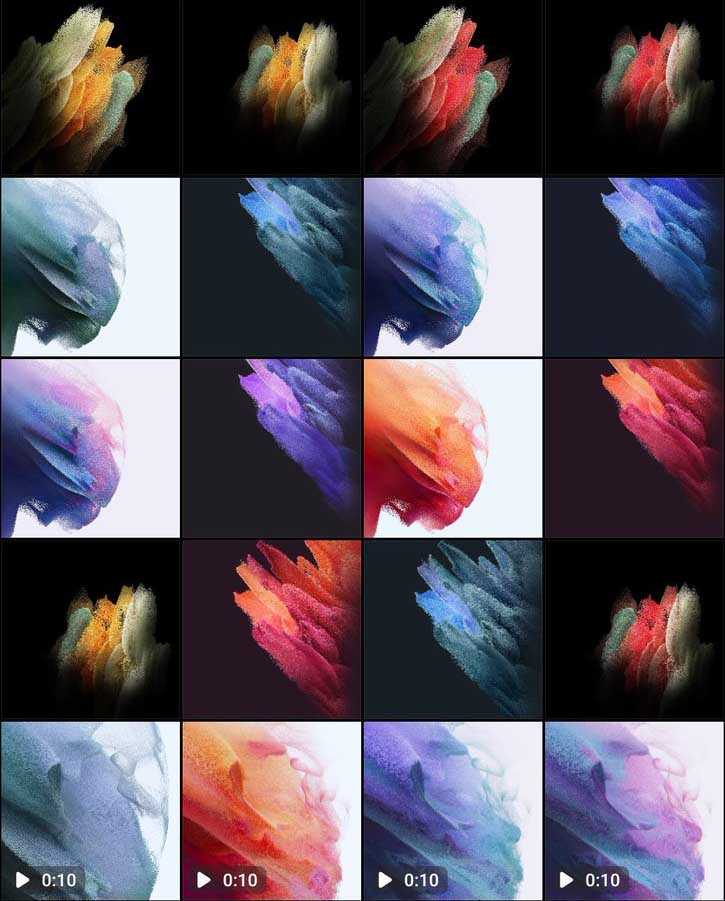 While you wait for the official release of the phone, you can already download a few high-quality wallpapers. Twitter user @mrfantastictech has published six high-quality wallpapers based on Galaxy S21 renders. Even though they are based on renders, they might as well be official, considering the quality and the detail each image has.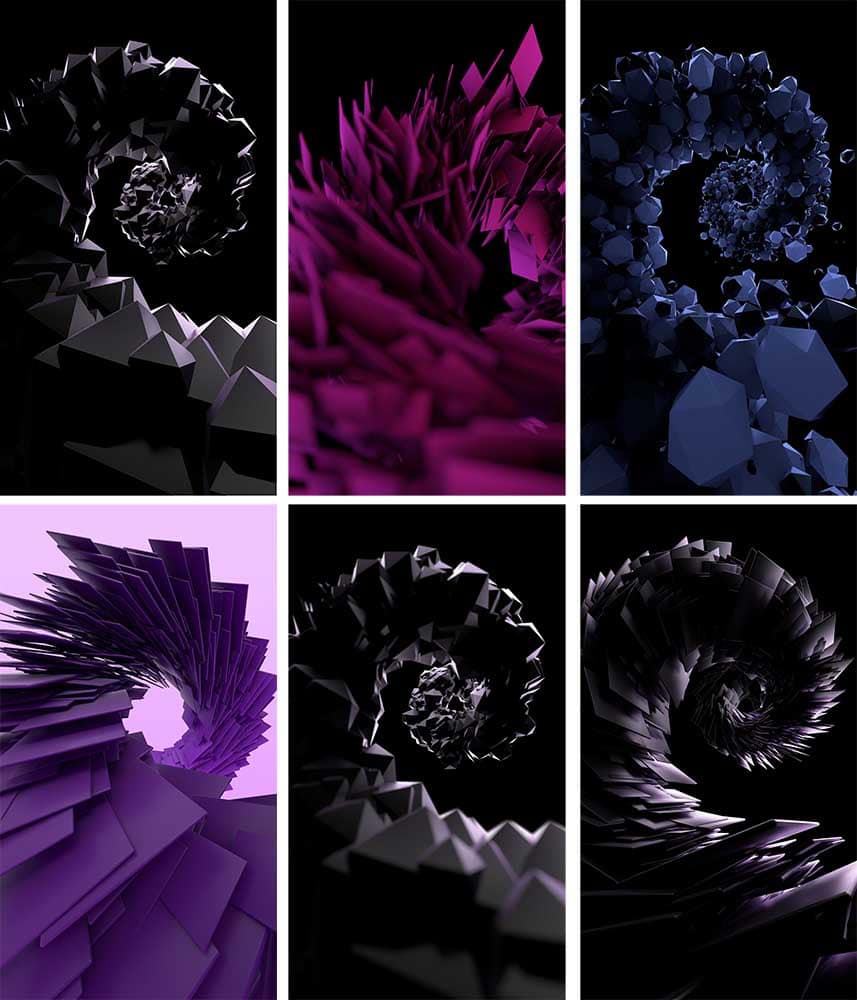 Each of the images has its own unique design, which will make your home screen look better. All images are very detailed, with a resolution of ‪2,567 x 4,599‬ pixels.
Download Samsung Galaxy S21 Wallpapers
Samsung Galaxy S21 Wallpapers | Download
More wallpapers
First, download the wallpapers from the download link above. You can download just one or both, it is up to you. To download it, go to the wallpaper, tap and long press on the image, and tap on Download. The wallpaper will be saved on the gallery app. Open the downloaded image and set as it as a home screen and lock screen wallpaper.