Below you can download the official stock wallpapers of the Samsung Galaxy S10 FE, even though the phone hasn't been announced yet. There are 8 high-quality wallpapers that have been released. The images look stunning and will definitely change the overall feel of the phone.
The Galaxy S20 FE (Fan Edition) is tipped to be a lower price variant of the original Samsung Galaxy S20. The design will be about the same, but with slightly larger dimensions. As for the specifications, the Galaxy S20 FE will have a flat 6.4 inches 120Hz display, unlike the original S20 which has curved edges. The 4G variant will have the Exynos 990 chipset while the 5G variant will come with the Snapdragon 865 chip. There will be 6GB RAM on-board alongside 128GB of internal storage. There will be a single 32 MP camera on the front, and a triple camera setup on the back. A 4500mAh battery will power everything.
While you wait for the phone to be released, you can take a look at the official wallpapers. The Galaxy S20 FE has 8 beautiful wallpapers that you can download and use below.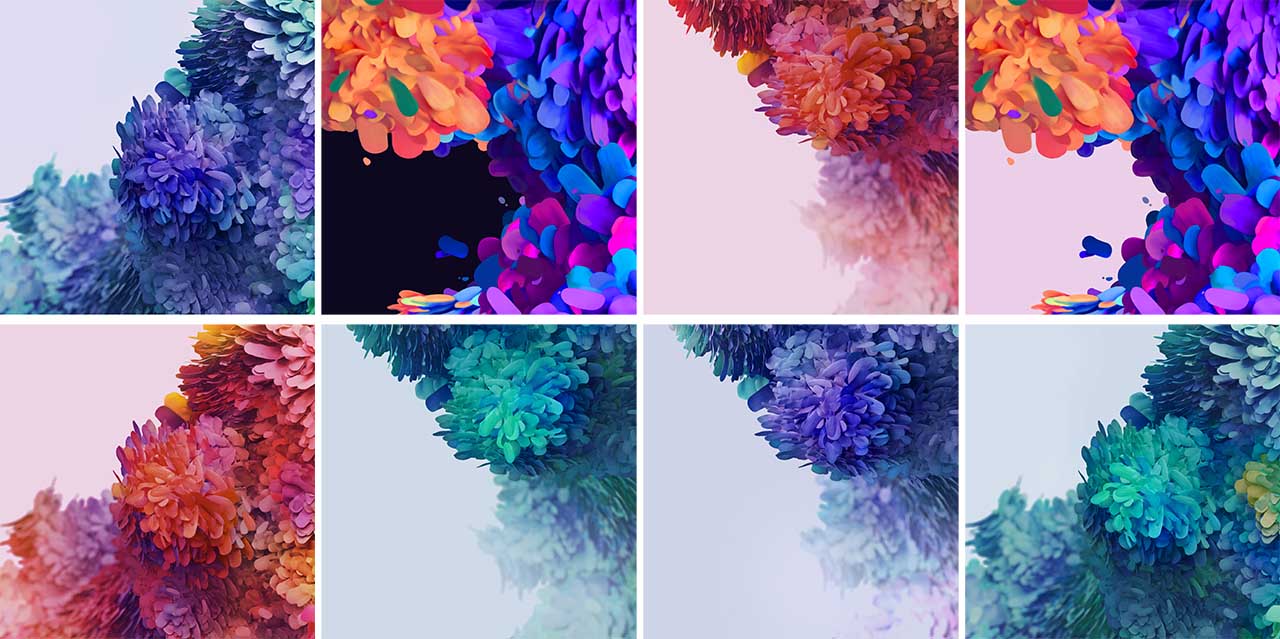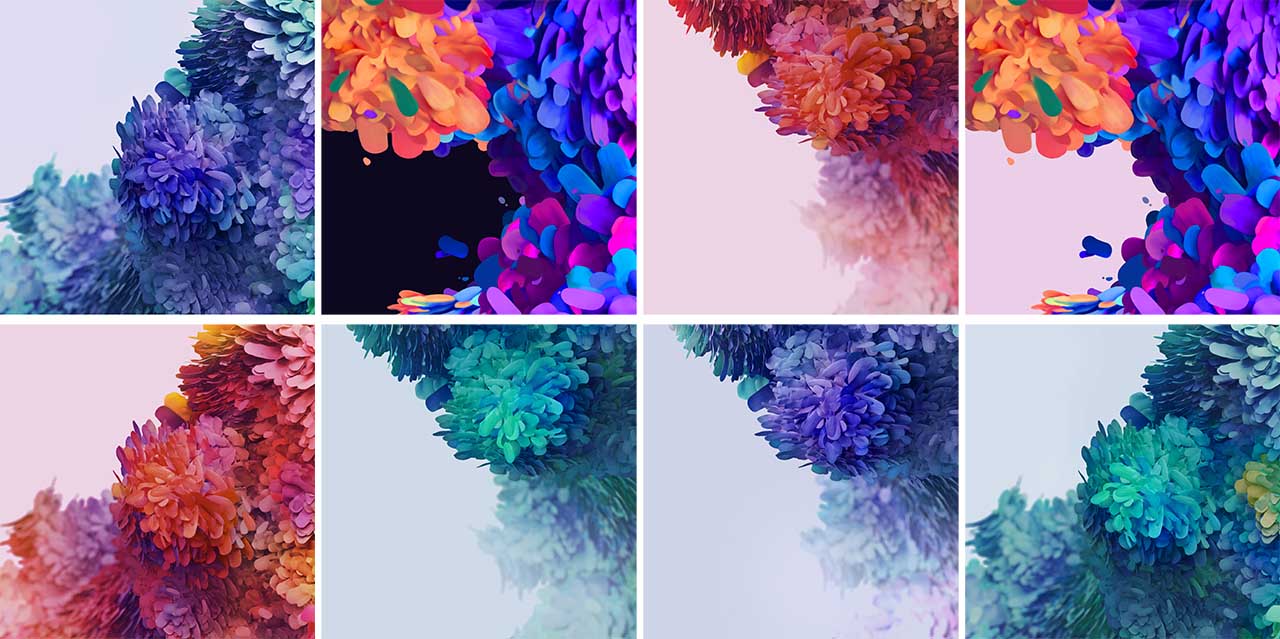 Each of the eight images has a resolution of 2400 x 2400 pixels. This resolution is one of the highest for these kinds of wallpapers, which means you can download and use them on every phone with any screen resolution.
Each image presents a unique flower-like object with different colors.  The petals of the flowers change color gradually, from red to pink, and from green to blue.
Samsung Galaxy S20 FE Wallpapers – Download
Download the wallpaper package from the link above. Unzip the archive to extract all of the wallpapers. Open the gallery app, open one of the images, and set it as a home screen or lock screen wallpaper.