The first Samsung Galaxy S10 wallpaper has been leaked, and you can download it on your phone right away. February has been a busy month for Samsung, as it prepares for the Unpacked Event on February 20. That day, Samsung will launch three new flagship devices: S10e, S10, and S10+. There are plenty of leaks online showcasing all three phones. The S10e will be the cheapest variant, with 2 cameras on the back and one on the front, while the S10+ will be the most powerful and the most expensive one, with three cameras on the back and two on the front.
The leaks also give a good idea about what the wallpapers of the Galaxy S10 will be. Finally, a Twitter user has released the first wallpaper from the S10, which has been seen on many leaks.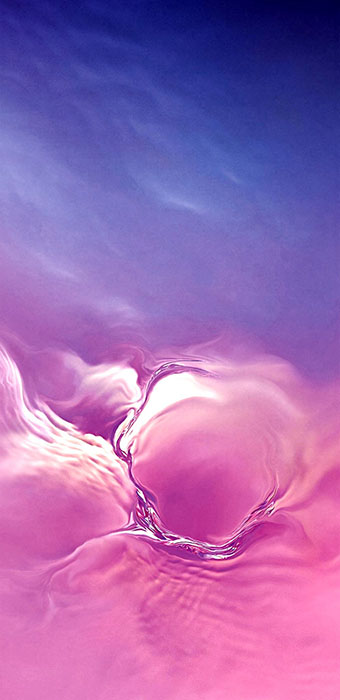 The wallpaper is fairly simple. The design is mostly abstract and has a ripple-like effect. The color is bright red/pink at the bottom, and it turns into dark purple at the top. If you carefully check the wallpaper, you will notice that the top right side of the picture is much darker than the rest of the image. This is done by Samsung to hide the hole-punch camera design.
You can download the wallpaper from the link above and then you can set it as a background image on your device. This is the first image to be released. As more time goes by, the entire official wallpaper pack of the S10 will be released, so bookmark this page for the new wallpapers!