More and more applications are being extracted from the Samsung Galaxy Note 4 system dump. Previously, you could download official wallpapers and weather widget. Now, the full app pack of the phone has arrived. Many people want the new Galaxy Note 4 and its features but until you buy one, you can enjoy its applications.
Here is a list of full applications that are inside the Samsung Galaxy Note 4 app pack:
Note 4 S Browser
Note 4 Accuweather widget
Note 4 S Voice
Note 4 S Health
Note 4 Smart Remote
Note 4 GeoNews
Note 4 Galaxy Apps Widget
Note 4 Task Manager
Samsung Gear Manager
Snapbiz Card
All Together
S Memo
Story Album
Easy Chart for S Note
Also Read: Download Samsung Galaxy Note 4 Accuweather Widget
As you can see, the list is very long and it will be updated on the following days with more apps where the most important one is the Samsung Galaxy Note 4 launcher.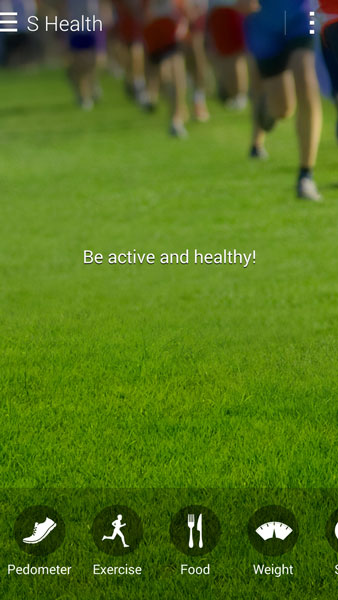 The Galaxy Note 4 runs on Android 4.4.4 KitKat with Touchwiz skin on top of it. Touchwiz has gone through a few changes but it is mostly the same as Touchwiz of the Samsung Galaxy S5. The Recent Apps menu is now different, the weather widget is transparent and minimal, the launcher has some new design features and Settings menu is responsive.
Also Read: Will It Blend – iPhone 6 Plus vs. Galaxy Note 3
Download Galaxy Note 4 app pack. If it is compatible with your phone, flash the zip file after going to Recovery mode. However, most of them are yet to be optimized and might not work on your phone. As always, before installing any of the applications above, make sure to perform a full backup.