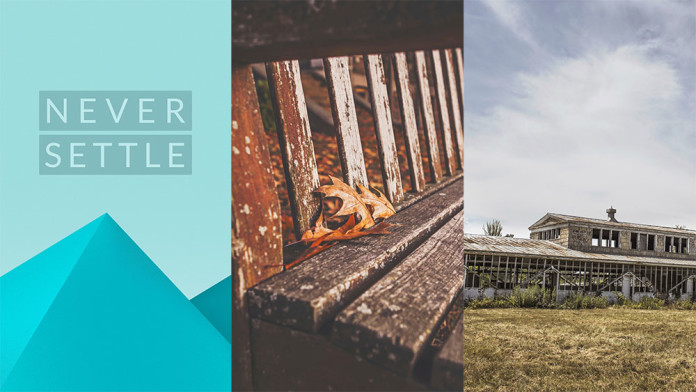 After months of waiting, you can finally download OxygenOS's stock wallpapers. The OnePlus One is a unique device. It is created and manufactured by a startup company called "OnePlus". It is the first device from a small company like OnePlus to seriously threaten Android giants like Samsung, HTC and Sony.
A combination of low price with excellent specifications make the OnePlus One a desired device by many people, especially now that the invitation system is no longer available. Everyone can go ahead and get their hands on the device.
Yesterday, OnePlus released OxygenOS, a custom ROM based on Android 5.0.2 Lollipop. If you can recall, OnePlus One handsets originally came with CyanogenMod 11S out of the box. But an accident between OnePlus and CyanogenMod broke the partnership and the latter company continued its project with other companies.
Since OnePlus One users were stuck on CyanogenMod 11S with no further updates, the team had to do something, so it released its own ROM called OxygenOS. It is very similar to stock Android but with more features and options.
We have taken the time to download the 700 MB ROM, extract the file, take the wallpapers and put them in a zip file for all you to download. The OxygenOS ROM has seven stock wallpapers, where one contains the famous motto "Never Settle". The other six wallpapers are primarily images of buildings, the sky and landscapes.
The zip file that contains all seven OnePlus One OxygenOS stock wallpapers is 10 MB and everyone can download it.
Download: OxygenOS-Stock-Wallpapers-NT.zip
Download the zip file and extract it.
Open the extracted folder to be greeted by seven wallpapers.
Open the one you like and set it as a lock screen or home screen wallpaper.
Go to the home screen and enjoy the brand new OnePlus One OxygenOS stock wallpaper on your phone.