Download the official stock wallpapers of OnePlus Nord in 4K below. OnePlus has announced a new phone called the OnePlus Nord. Unlike the other recent devices that the company announced earlier this year (OnePlus 8 and 8 Pro), Nord is a medium-range device, and not the company's high-end flagship device.
If you are not familiar with the phone, here is a quick rundown of the specs. Nord comes with a 6.44″ Full HD display with a resolution of 1080 x 2400 pixels. The display has a refresh rate of 90Hz, which is smoother than the standard 60Hz refresh rate of other phones. Furthermore, Nord comes with OxygenOS 10 firmware based on Android 10, Snapdragon 765G chipset, 64/128/256GB of internal storage, 6/8/12GB of RAM, quad-camera layout on the back, dual front-facing cameras, and a rather beefy 4115 mAh battery.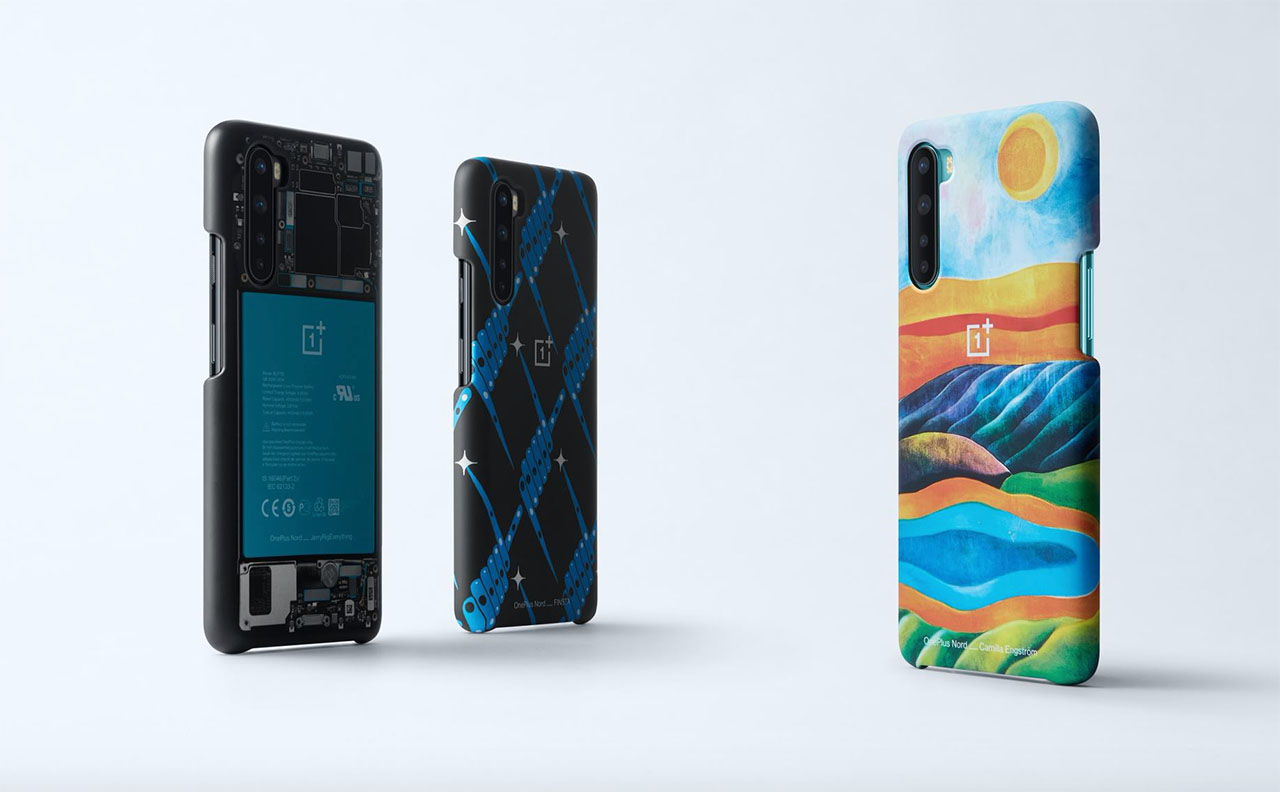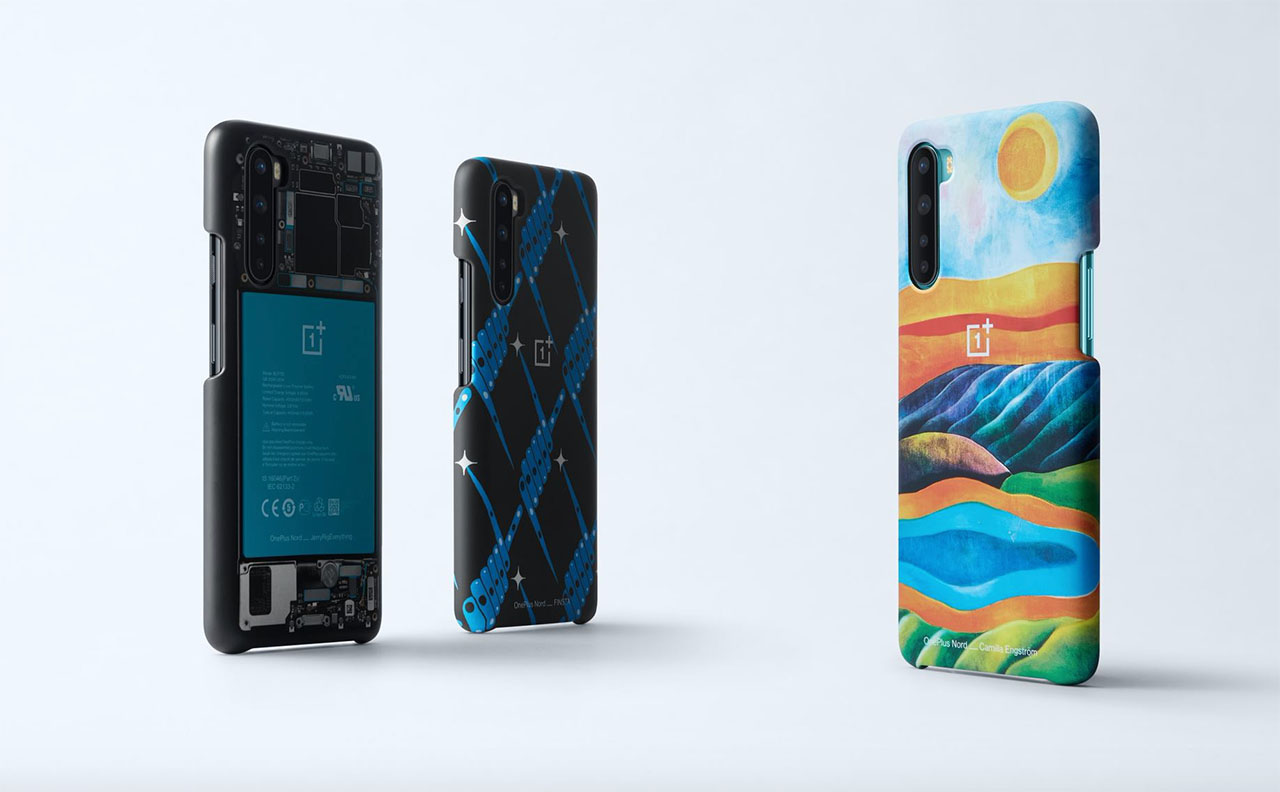 If you are interested in getting this phone, it will cost you $399. This is a good price considering the specs of the phone, and it marks OnePlus' re-entry into the mid-range segment.
While you wait for the phone, you might enjoy the official stock wallpapers. Hampus Olsson, the creator of the wallpapers for OnePlus devices, has published the official wallpapers for the OnePlus Nord in their full glory. If you are interested in using them, check the download link below.
Download Stock Wallpapers from OnePlus Nord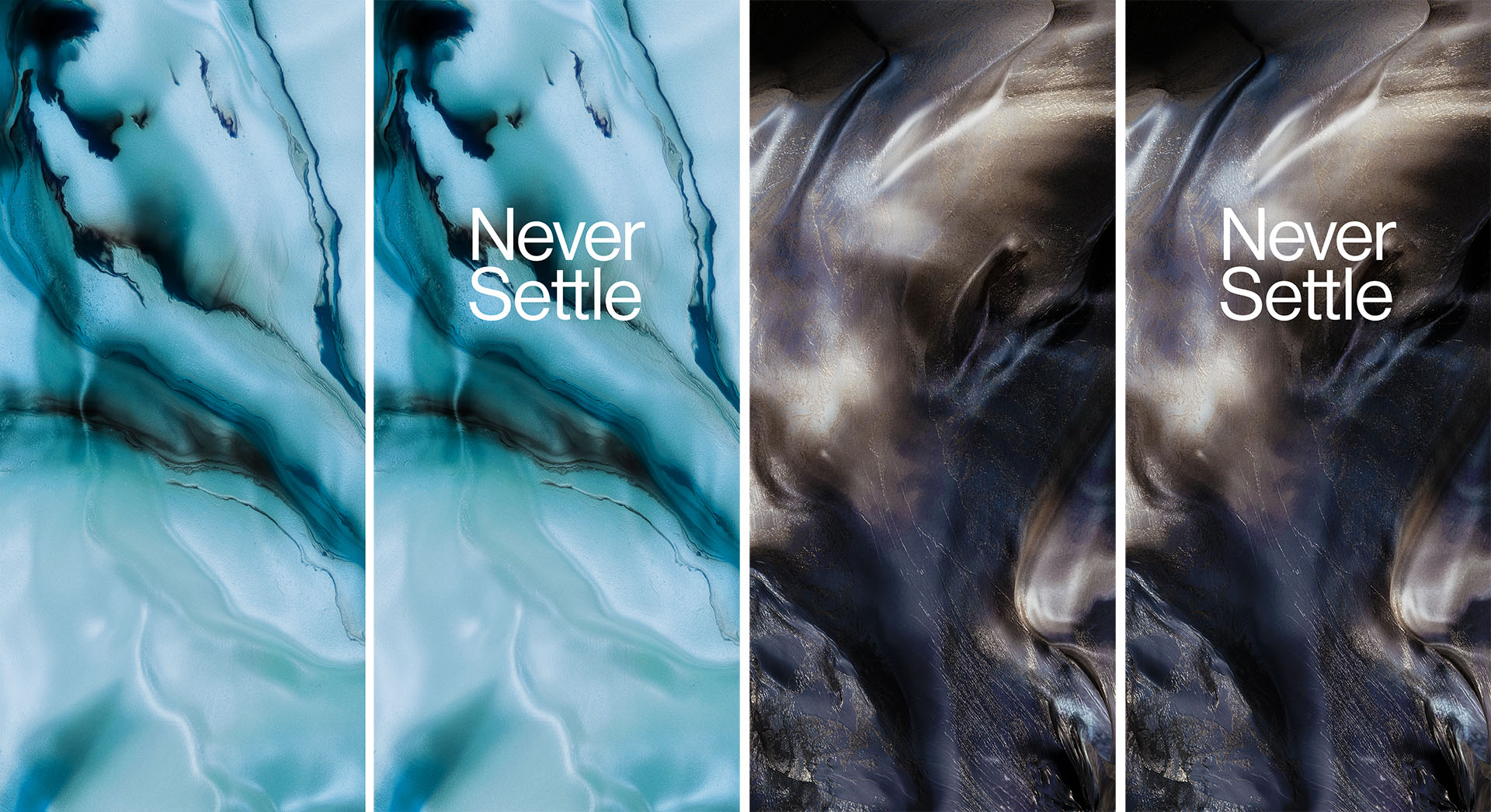 According to the creator, the wallpapers are inspired by the North. The wallpapers give the sensation of the glaciers, snowfalls and fresh air.
The wallpapers can be downloaded in their full high-resolution versions which have a resolution of 2160 x 4800 pixels. There are two versions: the normal version and the Never Settle version with the text on it.
Download OnePlus Nord Stock Wallpapers – Download (Hampus Olsson)
Update: The live wallpapers are not available as well. Download the below.
You can choose which versions of the wallpapers you want to download. The 4K versions of the wallpapers can be used on every display, with no loss of quality. To use them on your phone, go to the gallery app and choose the image you just downloaded. Tap on the menu button inside the gallery app, and tap on "Set as wallpaper", and choose between home screen, lock screen or both.