Finally, Nokia HERE maps has been officially released for all Android devices. If you own an Android smartphone, you already know about the Nokia HERE maps story.
Nokia released a video mocking Google for not having the best offline map system possible. With Google Maps, you can access a part of the map offline but you can't search for locations or businesses. With HERE maps, you can search for different locations and businesses even if you don't have a network connection.
Also Read: Download Chrome Beta v39 APK With Reader Mode & Limited Windowed Mode
Nokia actually released the official build of HERE maps for all Samsung Galaxy devices including the Galaxy S3, S4, S5, Note 2, Note 3. Basically all Samsung devices.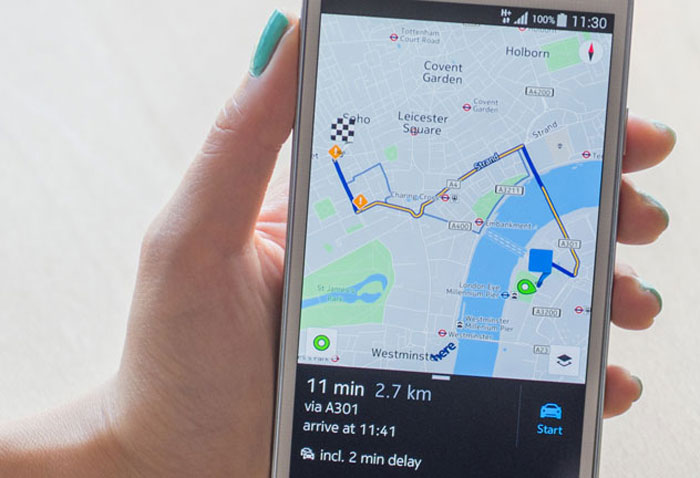 Once the APK file was out, developers rushed and ported the app to other Android devices. Within a few hours, the app could be installed on HTC, Sony, LG and other devices.
However, it wasn't the official and stable build and the app was very buggy. The good news is that Nokia has finally released HERE maps for all Android devices officially, so you no longer have to use the Galaxy designed app.
HERE listened to its Galaxy users and has fixed a lot of reported problems. The app is a lot faster and with less problems. The only problem that the company acknowledged is that cache cleaners apps delete all saved offline maps.
Download
Download Nokia HERE maps: HERE_beta_175.apk
Also Read: Download 5.0 Lollipop Google Play Music, Messenger, Drive, Fit
Install
1, Download the APK file from the link above.
2. Using your current file manager, go to the "Download" folder.
3.Tap HERE_beta_175.apk to start the installation process.
4. To allow the installation, go to Settings in your phone, then Security and tick the "Unknown sources" box. This allows apps from other sources to be installed on your phone.