Nova launcher is one of the best and most popular launchers available on Android phones today. It has been the go-to third-party launcher for everyone who wants to customize their devices, thanks to the big number of features that developers behind the project have managed to push throughout the years.
Now, Nova is ready for a new update that brings the version number to 7. This is a major upgrade because the launcher is switching from Launcher2 to Launcher3. For those who don't know, Launcher2 is an open-source application that Nova developers have been working on for many years. This is the program that Nova has been based on, the app that everyone knows and loves.
However, Launcher2 was deprecated with the release of Android 7.1 Nougat. This means Nova has been running on a deprecated version for more than 4 years, and an update is long overdue. Nova Launcher 7 is the newest version which will be based on Launcher3. This allows developers to merge new features easier, and the new version comes with a long changelog and improved animations.
Download Nova Launcher 7 Beta APK based on Launcher3 and New Animations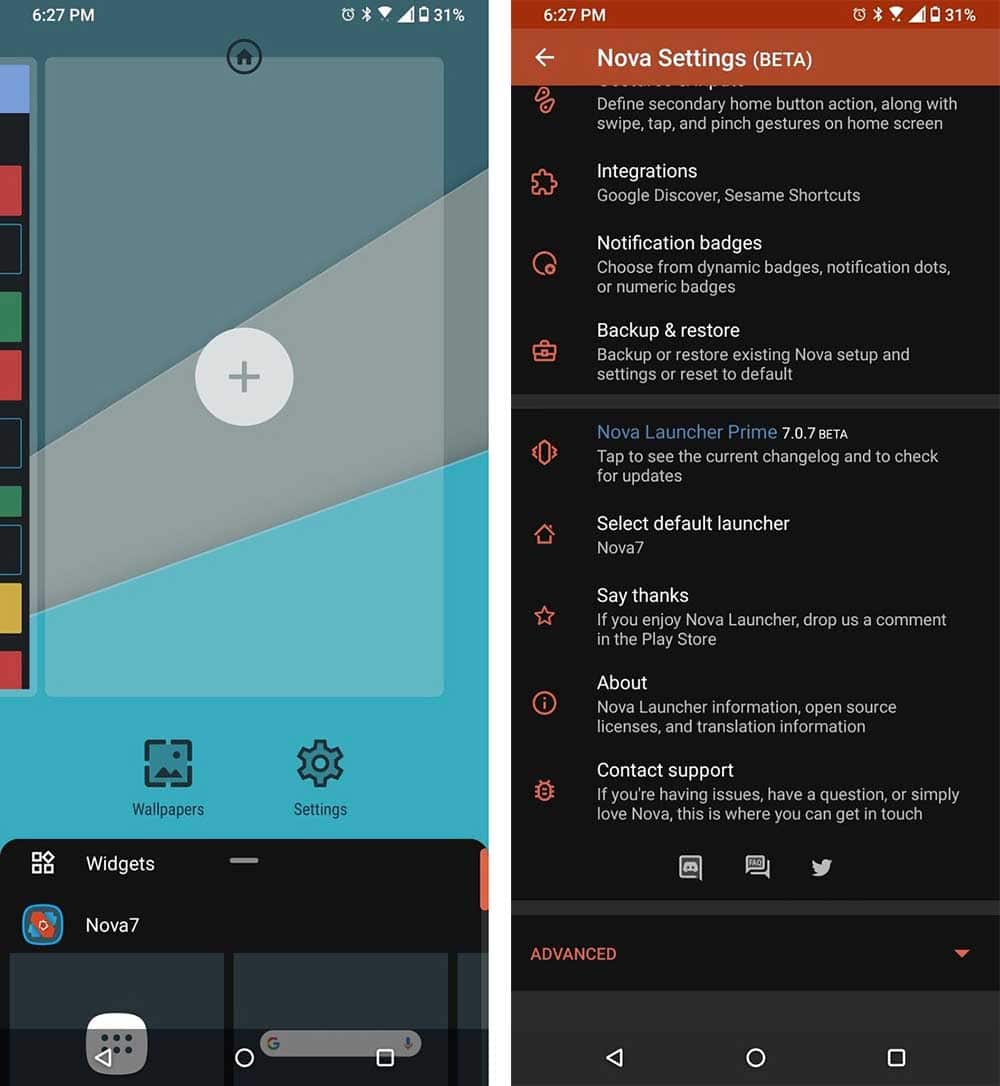 As of this moment, Nova Launcher 7 is available for public testing. If are interested to use the new version, you can join the Discord server to download the APK file.
Download Nova Launcher 7 APK (Discord Server)
Download the APK file from the download link above and install it as a normal application. You can enjoy all the new features of Nova Launcher 7 including new animations, new folder icon layouts, vertical paginated folder scrolling, and more.