If you have a Samsung phone with the Exynos 7870 chipset, you can download the ported Galaxy Note 20 ROM based on the One UI 2.5 firmware. It debuted on the Galaxy Note 20 and Galaxy Z Fold 2, and it brings improvements and refinements over the old One UI 2.1. To begin with, the update now supports Wireless DeX connection, which eliminates the need to connect your phone to a monitor with a USB cable altogether. Furthermore, the phone will now notify you of nearby Wi-Fi routers and whether they have a fast or slow connection. Always-On Display supports Bitmoji stickers and the camera app supports Pro Video Mode.
One UI 2.5 is available only on a number of flagship phones. Unfortunately, Samsung is neglecting a lot of popular devices that are not flagships. For example, the Galaxy A3, J5, J6, and J7 have the same Exynos 7870 chipset which is powerful enough to run the new update. Yet, it is unknown whether these phones will ever receive the official update or not.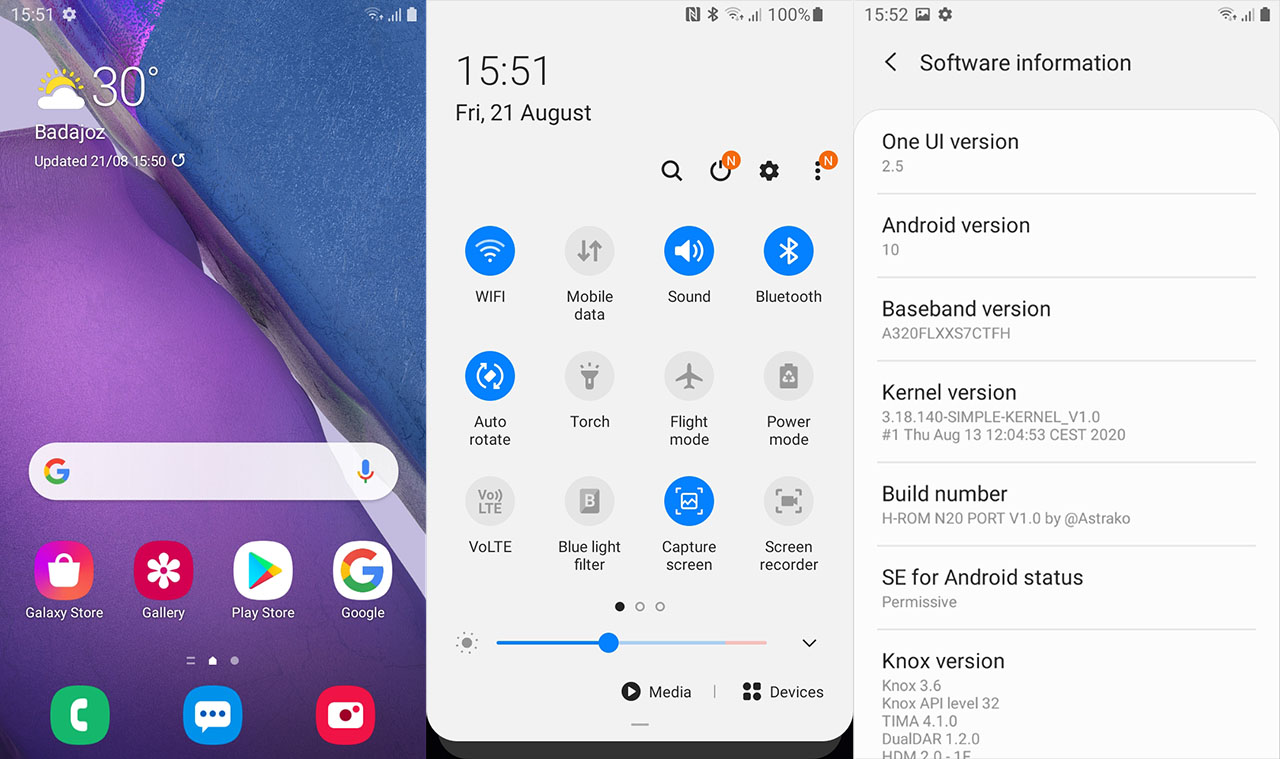 There is also some good news, however. Developer Astrako has ported the official Galaxy Note 20 ROM to devices that have the Exynos 7870 chipset. The ROM is called H-ROM and includes all the proper One UI 2.5 features. Thanks to Project Treble, H-ROM can be installed on the following devices: Galaxy A3, J5, J6, J7, and their variants.
How To Install Galaxy Note 20 One UI 2.5 ROM on Exynos 7870 Phones
The ROM is a direct port of the Galaxy Note 20 firmware. It is fully deodexed and contains the Note 20 multi CSC, which allows for call recordings. A number of pre-installed bloatware apps including KNOX have been removed.
Bugs: There are a few known bugs that you should be aware of before installing the ROM. There are no S Pen features, face recognition does not work and FM Radio is somewhat buggy.
H-ROM One UI 2.5 Download Section
| Device | Model Number | Download Link |
| --- | --- | --- |
| Samsung Galaxy J7 (2017) | J730X | Download |
| Samsung Galaxy J7 | J710X | Download |
| Samsung Galaxy J7 Prime | G610X | Download |
| Samsung Galaxy J7 Core | J701X | Download |
| Samsung Galaxy J6 | J600X | Download |
| Samsung Galaxy J5 | J530X | Download |
| Samsung Galaxy A3 (2017) | A320X | Download |
Warning: The process of flashing ROMs is trivial for many people. While there are no problems if you correctly follow the procedure, you might break your phone if you do something wrong. Please proceed at your own risk. We shall not be held responsible for any issues that might happen to your phone.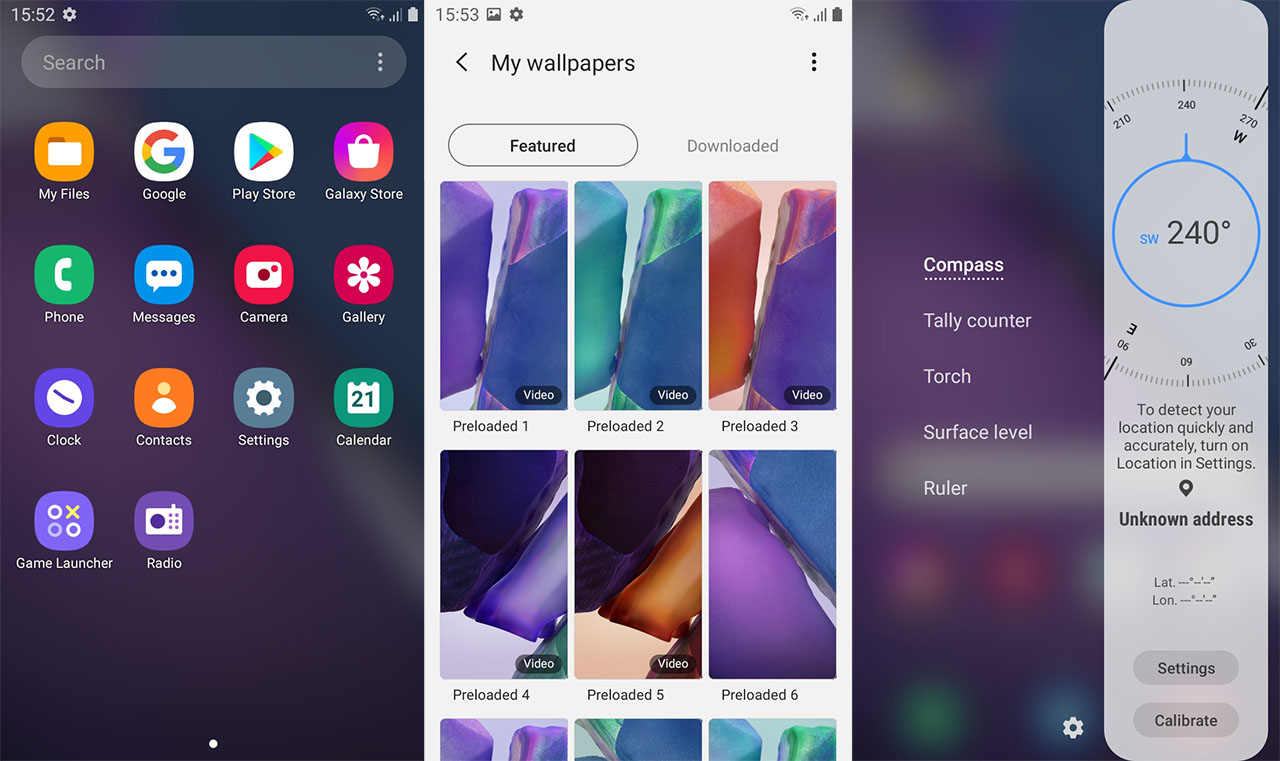 Preparations
Make sure your phone is charged to at least 60%. This ensures that the phone will not turn off during the installation process.
Vendor partition is required. You need a 4GB system partition, otherwise, this won't work. The download link is above.
A custom recovery is required. We recommend TWRP because it has the most features and it is the most reliable.
One UI 2.5 ROM Installation Guide
Download the Note 20 ROM and repartition script and move them to your phone's SD card.
Turn off your phone and go into recovery mode. Go to Install and select the repartition script and flash it. (Warning: This will wipe all data on your phone).
The phone will boot into recovery again. Wipe data, cache, dalvik cache (full factory reset).
Go to Install, select the One UI 2.5 H-ROM and flash it.
Reboot your phone.
Wait for the phone to boot up. The first boot after a clean install always takes a few minutes, so be patient. Once the phone has booted up, set it up with your account and you will be good to go.