Xiaomi is rolling out the MIUI 12 firmware update to numerous devices, ever since the release of Android 11 by Google a few months back. However, the firmware is also based on Android 10 for some devices. Nonetheless, all unique MIUI features are available on both OS versions.
MIUI 12 comes with some really useful and interesting features. For example, it has a new Control Center, a new app drawer, brand new fluid animations, navigation gestures, floating windows for multitasking capabilities, Mi Share, Focus Mode, a new File Manager, Xiaomi Health, and the list goes on and on. One of the best features that have nothing to do with the actual performance of the phone is "Dynamic Wallpapers".
New MIUI 12 Live Wallpapers Preview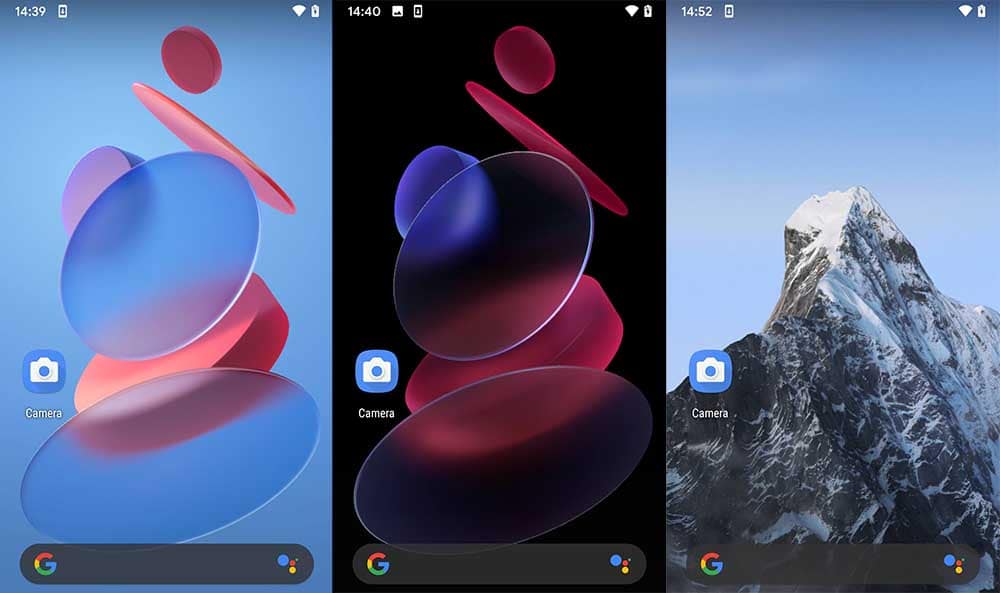 Dynamic Wallpapers comes with stunning live wallpapers that make the home screen of any device pop out more. Originally, MIUI came with two wallpapers called Mars and Saturn. Obviously, as the names suggest, both live wallpapers depicted a live version of Mars and Saturn.
Now, the most recent update has added two more live wallpapers, named Geometric and Snow Mountain. The Geometry wallpaper displays a number of moving geometric shapes with different colors. The Snow Mountain wallpaper depicts a mountain covered in snow. When the user unlocks the phone, there is a beautiful animation that goes across the peak.
Download MIUI 12 Live Wallpapers (Snow Mountain, Geometric)
All MIUI 12 live wallpapers are available only on Xiaomi and Redmi phones that actually run the latest firmware. If you have another phone, for example, a OnePlus or Samsung device, you cannot use the wallpapers by default.
The reason for this is that the wallpapers make use of OpenGL code to provide a smooth animation experience. As a result, the end product provides actual real-time rendering, instead of a simple pre-recorded wallpaper.
Thanks to developer linuxct, the MIUI 12 live wallpaper app can be installed on other Android phones running on Android 8.0 and later.
Geometry Super Live Wallpaper (bright) | Download
Geometry Super Live Wallpaper (dark) | Download
Snow Mountain Super Live Wallpaper | Download
How To Install and Use MIUI 12 Live Wallpapers
Note: Since the wallpapers use OpenGL to render properly, it will not work on phones with certain chipsets such as Exynos, Kirin and MediaTek. This means it won't work on certain Samsung phones.
Download the wallpapers that you want from the download links. They come in an APK format, so make sure to install them.
Go to Play Store and download Google Wallpapers.
Open Google Wallpapers. You will see the newly installed MIUI 12 wallpapers.
Select one of them and set it as a home screen and lock screen wallpaper.
That is all you need to do to use the latest wallpapers on any Android phone.