Download ported Jolla launcher on all Android devices with Android 4.2 Jelly Bean and higher. This launcher is created by Jolla and it is part of the Sailfish operating system. Jolla launcher has the intention to change the way how users interacts with their phones.
Jolla launcher is all about gestures and easy navigation. You can easily swipe up and down to open your favorite applications. There are also many other useful things which make the navigation easier and simpler.
Also Read: How To Install Android L Theme on Google Now Launcher
Jolla launcher was available only for devices running Jolla Sailfish OS and then a few Android devices received this launcher thanks to developers who ported the app. However, Jolla launcher is now available almost for all Android devices and all phones with Android 4.2 and higher are supported.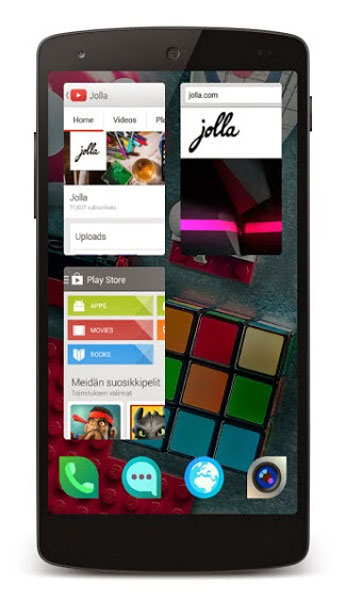 Most of the things with the ported launcher are fully functional. You get all the good and useful features and also the notification bar. Downloading and installing the ported Jolla launcher is a great idea if you want to try the new Sailfish OS out.
Also Read: Download LG G3 Launcher, Theme and Weather Widget
Download Jolla launcher port for all Android devices with Android 4.2 Jelly Bean and higher here. As usual, install the APK file as a normal app and then open it. If notifications are not working, go to Settings > Accessibility – Jolla Launcher and enable the option there.