You can now download the wallpapers and live wallpapers that come on iOS 14, iPadOS 14, and macOS Big Sur. Apple announced new OS updates during WWDC 2020, most notably iOS 14, iPadOS 14, and macOS Big Sur. In addition, the company also announced watchOS 7 (the operating system of the Apple Watch), tvOS 14 (the operating system of Apple TV), and announced the transition to custom ARM processors for their Macbooks.
Apple is releasing iOS 14 worldwide to all eligible devices on September 16. The initial update contains version 14.0 and build number 18A373. It will roll out to a list of iPhone devices, starting with the iPhone 11 and all the way to the five-year-old iPhone 6S.
On the other hand, iPadOS 14 will come installed by default on the brand new iPad Air 4 and iPad 2020 (8th gen), and it is rolling out to older iPads as of this moment.
Among the many features of these new operating systems, the first thing that everyone notices is the wallpapers. Apple includes fresh wallpapers on each iteration of its OS systems, and this year is no different. All three operating systems come with new beautiful wallpapers.
Download iOS 14 Wallpapers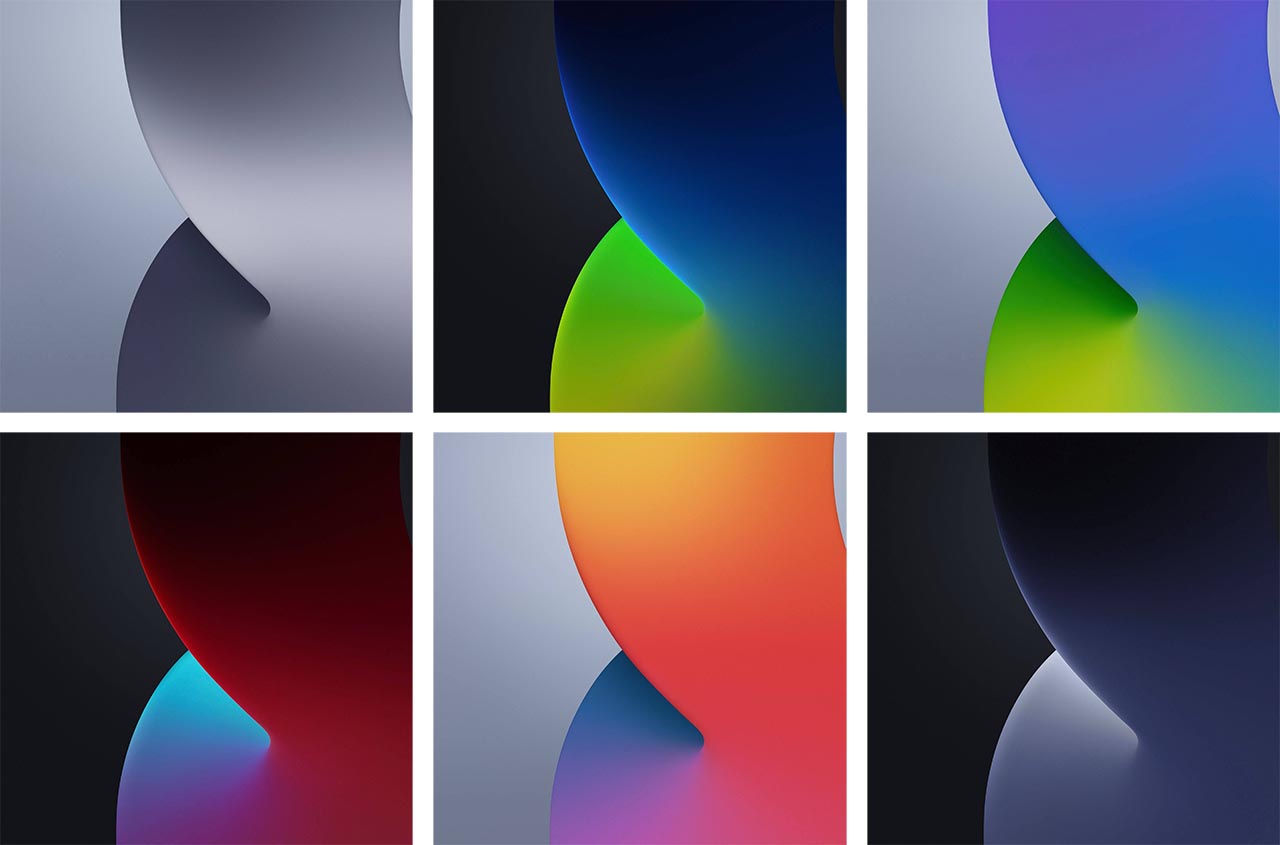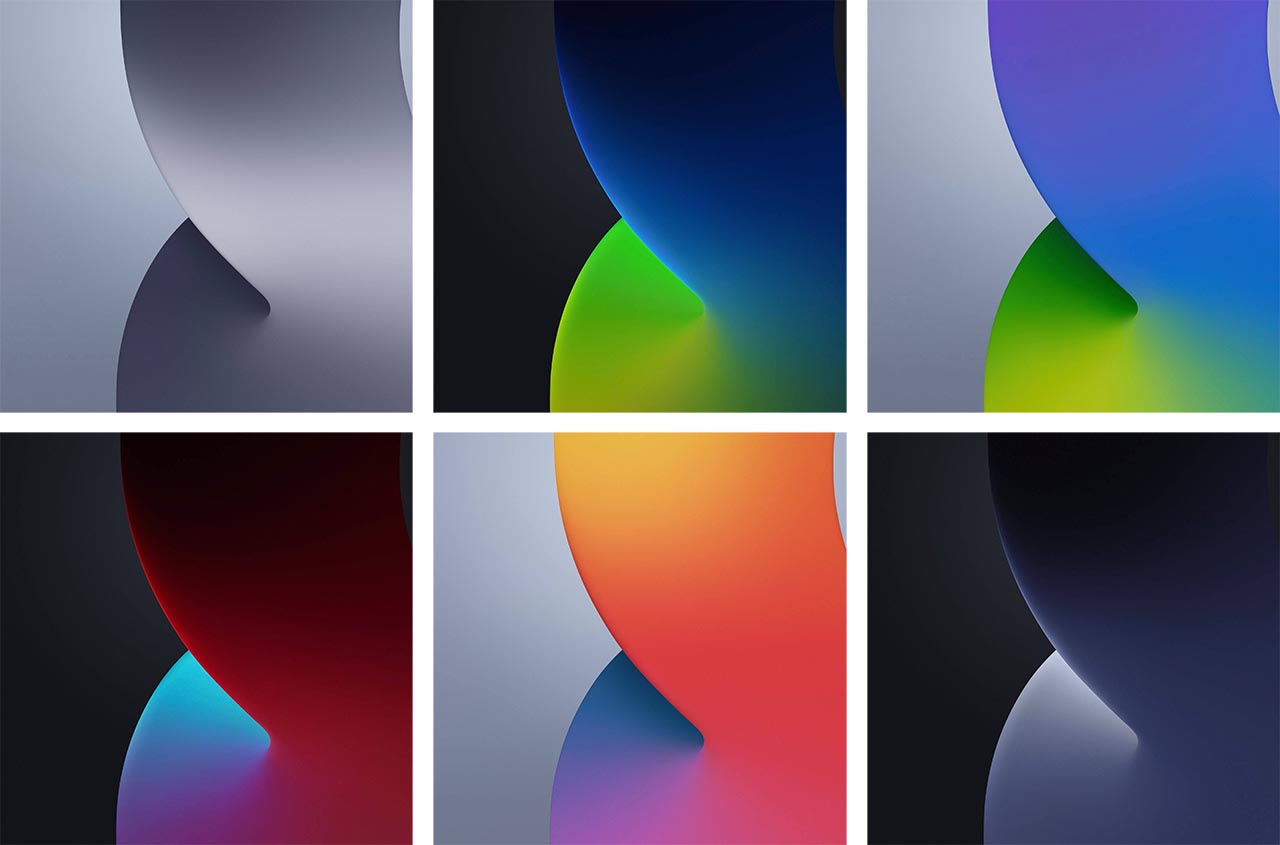 There are six high-quality wallpapers that come bundled with iOS 14. The images themselves are fairly simple. There are two curves that blend together to form a rounded shape. All of the images have the same shape, but each has a different color scheme. The resolution of the images is 2048 x 2048 pixels and should fit on every screen size.
Download iPadOS 14 Wallpapers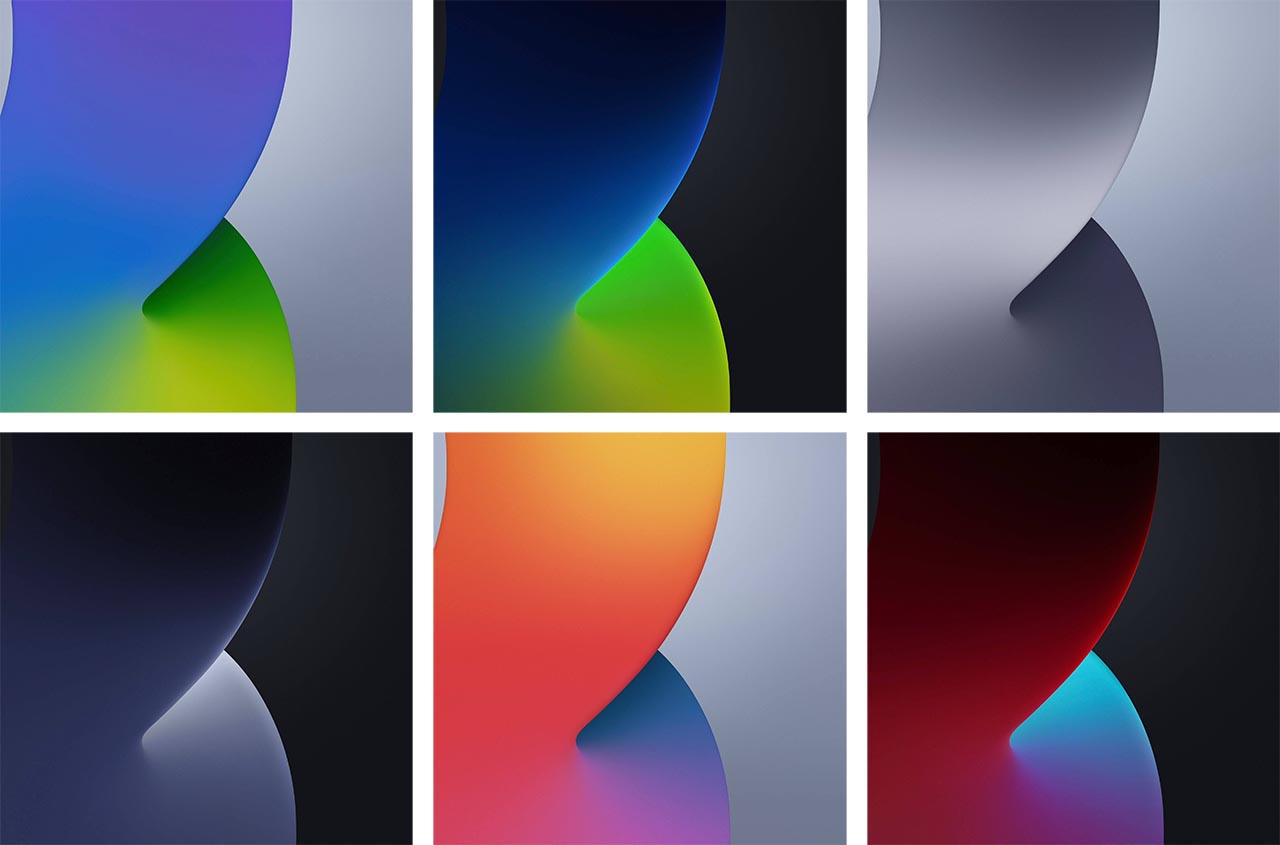 Similar to iOS 14, iPadOS 14 also comes with six new wallpapers. Each image features curves that create a heart-shaped object. Furthermore, there are different color schemes for each wallpaper. The resolution of the images is 3208 x 3208 pixels. These are slightly higher in quality in order to accommodate the more pixel-dense displays of the new iPads.
Download macOS Big Sur Wallpapers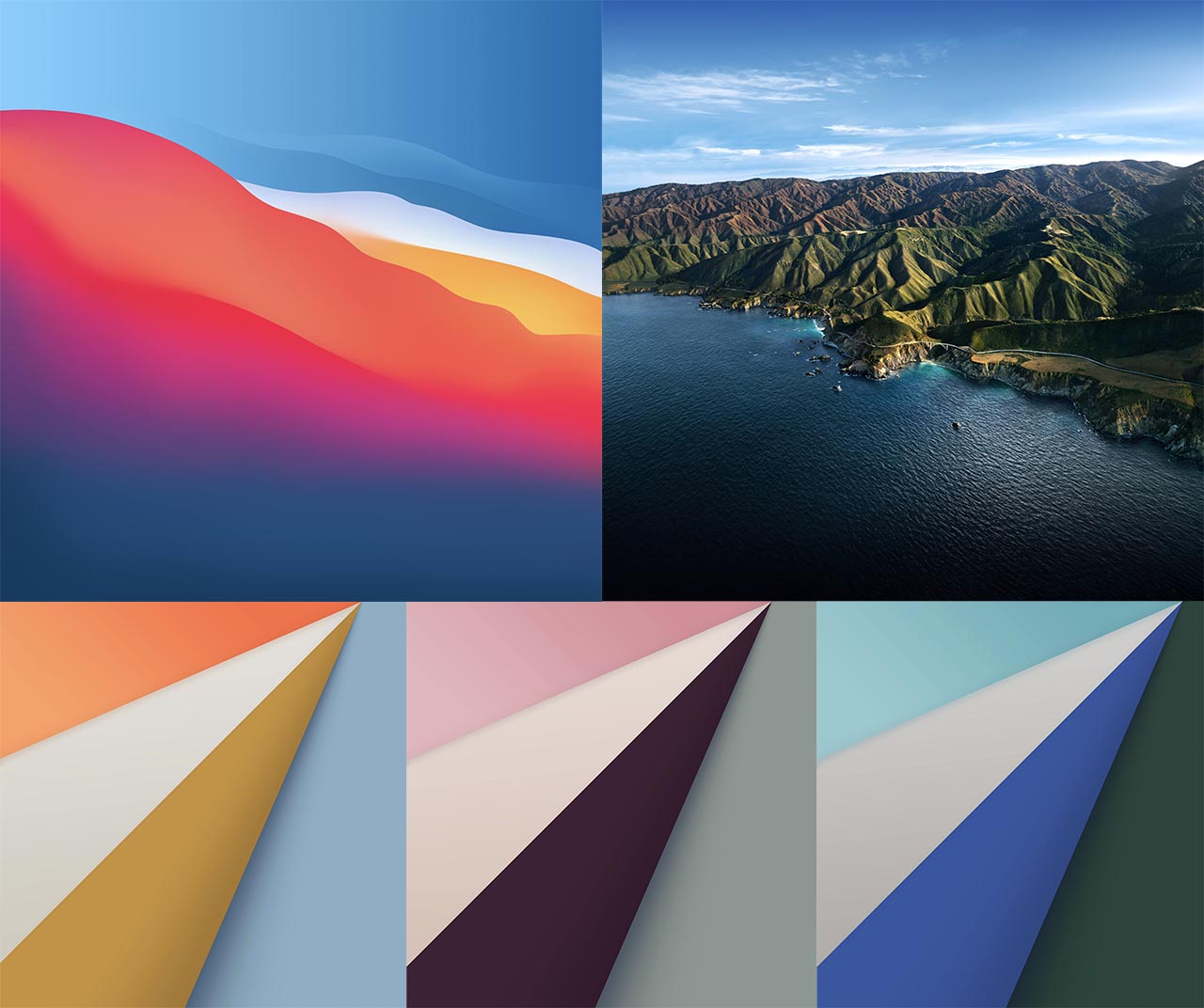 macOS Big Sur is Apple's latest and greatest software for its lineup of Macbooks, iMacs, and Mac Pros. It is one of the biggest updates that macOS has received in a while. There are new icons, a transparent user interface, and overall a redesigned UI. Obviously, Apple created some new stunning wallpapers to fit with the new language design.
There are five brand new wallpapers for macOS Big Sur wallpapers. Three of them have the same shape with different colors. However, the other two have quickly become popular and well-received within the community. The resolution of each macOS Big Sur wallpaper is 4000 x 4000, to accommodate for the high-resolution displays of Apple's laptops and workstations.
If you are wondering how to download the wallpapers, first select the image you want to download. Tap the three little dots in the top right corner and click on Download.