How to download and install Surgeon Simulator on Android devices. Surgeon Simulator is a popular surgical simulation game for Microsoft Windows, Macintosh, Linux, PlayStation 4, iPad and Android. Yes, Android. This simulator is probably the most popular and addicting game.
Since it is available in many platforms, it is played by thousands of people on their computers, consoles and even mobile devices. The reason why this game is so popular is because of the difficulty. It is very hard to control the hand of the surgeon who is operating the patient.
Also Read: Tips to Win & Be Good at Modern Combat 5 Multiplayer Online
While it is normal for a game like this to be available, of course, for Windows and Mac, it isn't very normal to be available for mobile devices. Surgeon Simulator got officially released at the beginning of 2013 and was available only for Windows on Steam.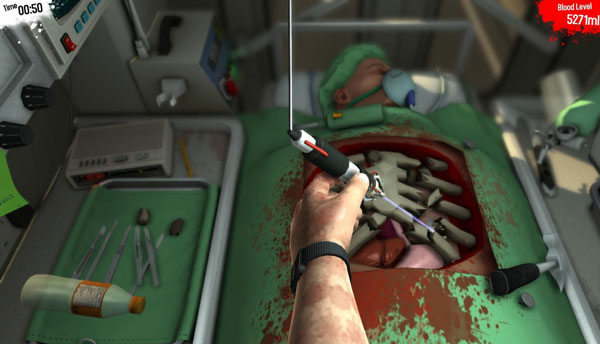 One year later on March 2014, the game became available for iOS. Unfortunately, it was available only for the iPad and not for the iPhone. It wasn't a big surprise actually when considering how small the iPhone screen is.
Now, after 5 months on August 2014, the game is available for Android devices. Again, for the bad luck of Android users, Surgeon Simulator will be available only for Android tablets at the launch date. But it is expected that Surgeon Simulator will also be available for Android phones later.
Also Read: Download New Flappy Birds Family And Share The High Score
Since Android phones have huge screens almost the same as a small tablet, there is no reason why phones will not get Surgeon Simulator. The Android variant of Surgeon Simulator will be the same version as the iPad one where you can operate humans as well as aliens.
Watch Surgeon Simulator for Android video trailer here.