Nokia has finally released the official Nokia HERE maps for all Samsung Galaxy devices. HERE is a map created and developed by Nokia which many consider it as the best map program on the world.
Some of the most popular and powerful companies on the world use HERE maps like BMW, Garmin, Toyota, Amazon, and Yahoo. This map is available for millions of smartphones running on Windows Phone 8, Sailfish OS and recently, Android.
Also Read: Download Samsung Galaxy Note 4 Apps (Browser, Task Manager, S Voice, Health, Memo)
Nokia HERE app was published for iOS on iTunes a few years ago but the company removed it when Apple announced iOS 7. Nokia said that iOS 7 ruined the entire user experience and since then, no HERE app has been available for iOS.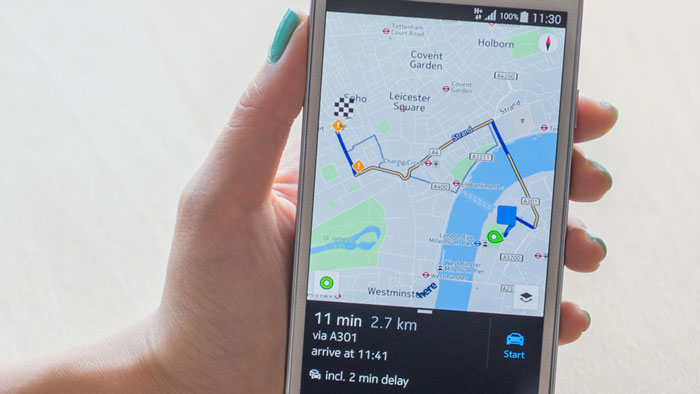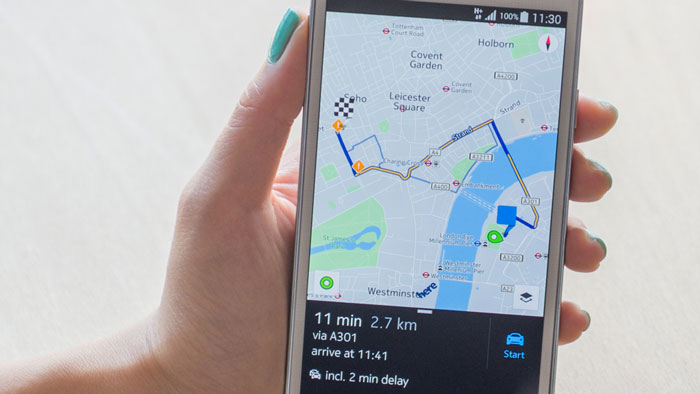 Nokia has just published the app to Android. Well, not all Android devices can download and use one of the best maps in the world. Only Galaxy devices like the Galaxy S3, S4, S5 that run on Android 4.x and later. At the moment, the app is available only for Galaxy smartphones and support for tablets will be added very soon.
Nokia HERE maps will come pre-installed on all new Galaxy devices. Nokia HERE has a lot of features that make it a good map. It has Glympse support, a feature that allows you to share your location for a set period, 3D view, turn by turn navigation and also offline use. Offline use is a feature that HERE is known about to be good at.
Also Read: Download All Sony Xperia Z3 Apps (App Pack)
If you have a Samsung Galaxy phone and want to try the new map app, go ahead and download Nokia HERE maps.