Modern Combat 5 is finally out for both mobile platforms, Android and iOS. Modern Combat 5 is the successor of Modern Combat 4 which got released 1 year and a half ago on December 2012. There was a huge delay between MC5 and MC4. Usually, a new version of Modern Combat gets released every year during winter.
However, this wasn't the case with Modern Combat 5. Mobile users had to wait 1 year and 8 months to download the successor of MC4. Modern Combat 5 has been considered as the best FPS (First-person shooter) game for mobile devices.
Also Read: How To Benchmark Android Games For The Best Performance
MC5 is unrivaled when it comes to the thrilling gameplay and amazing graphics. It has been said that MC5 has the best graphics ever for a mobile game rivaling even console titles. This shows how good graphics Modern Combat 5 has.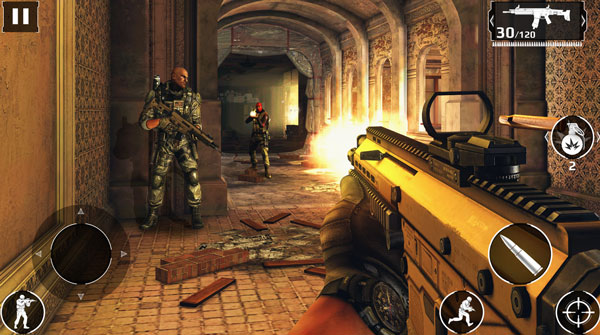 Finally after 1 year and 8 months of waiting the game has been released for Android and iOS. There are four play styles you can choose from:  Heavy, Recon, Assault or Sniper. Choose the one which suits you best. Once you have finished the campaign be prepared to have a tough fight in multiplayer mode.
Also Read: Download & Install Goat Simulator on Android and iOS
Advance and get more money to get better and advanced equipment. Download the best first-person shooter game for Android here and iOS here.