Loving the new Android L dialer app? You can download and install it on your Android device right now. Android L has brought a lot of user interface changes including new settings menu, new recent apps and also a new dialer application.
The developers over at XDA-Developers created a dialer app with the exact theme of Android L. Once you install the app and the theme, the dialer app will look exactly the same as the one of the Android L. The user interface is the same, the colors are the same and even the touch sounds.
Also Read: Fastest & Lightest Android Browser (Android L Material Theme)
The application is available for all Android devices and you simply should have a new version of Android like Jelly Bean or KitKat, If you have the recent version of Android you are good to go.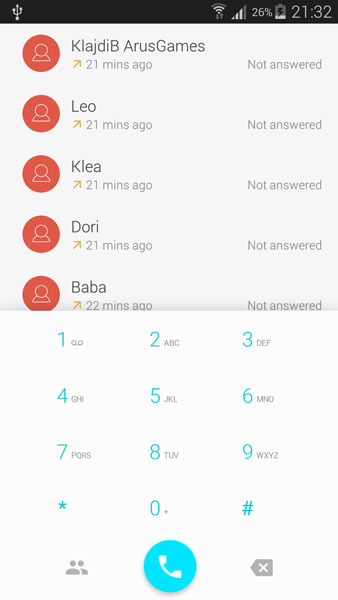 Download
There are two things you need to download:
– Dialer application file (link)
– Dialer application theme (link)
Download the application and install it. Then download the theme and install it. A menu will open where you can choose different themes for the dialer. Choose the theme you just installed. Go the app drawer and open the app.
Also Read: How To Install Android L Theme on Google Now Launcher
Enjoy the new Android L dialer user interface with round icons and light blue color scheme. Also, press the menu button and go to "Preferences". This will open the app's settings menu.
From there you can choose the theme you want, UI language, Appearance (Text size, Display photo) and Behavior (Haptic Feedback, Screen Rotation).