While everyone is waiting for the official Android 5.0 Lollipop update from Google, factory images for the Nexus 5, 7 and 10 have been released. Everyone is waiting for Google to seed the update on Nexus devices but it is taking too long.
The launch date of 5.0 Lollipop was said to be early November but a few problems, especially with battery life had to delay the update. This made Nexus users impatient because they wanted Material Design on their phones.
Also Read: LRX21P 5.0 Lollipop Factory Image Nexus 7 (2012) Gets Leaked
Well, there's good news for all of you. Google has finally released factory images of Android 5.0 Lollipop for the Nexus 5, Nexus 7 and Nexus 10. Every user who can't wait for the OTA update which will be available in the following date, can install the factory image.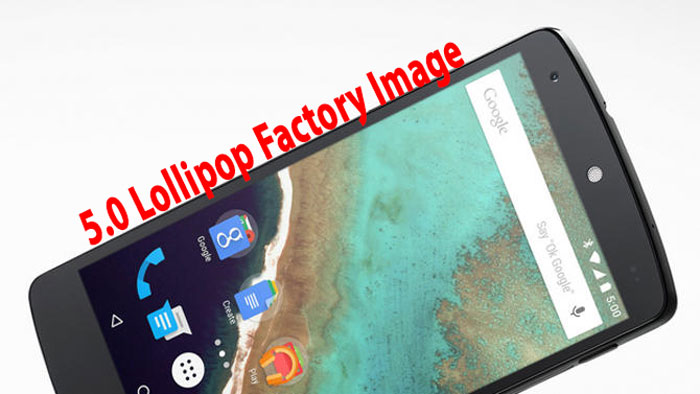 The factory images are based on 5.0 Lollipop and they are no different from the update that Google will release soon. It is the same firmware with all the features and there are no remaining bugs.
How to install Android 5.0 Lollipop factory image on the Nexus 5, Nexus 7 and Nexus 10
Download 5.0 Lollipop factory image for your device. Please make sure that you are downloading the right factory image because they are different from each other.
Download Google's Androd SDK Eclipse ADT Bundle. This is the tool which will install the image on your Nexus device.
Make sure you have installed proper USB drivers. The drivers will make it possible for the computer to recognize your phone.
Turn off your Nexus. Press Volume Up + Volume Down + Power buttons to boot into Recovery.
In Fastboot, if it says "Locked", it means that the bootloader is locked and you need to unlock it. In order to so, select fastboot oem unlock.
Open the terminal and execute Flash-all script.
Also Read: CyanogenMod 12 ROM 5.0 Lollipop for Samsung Galaxy S3
This will install the Android 5.0 Lollipop factory image on your Nexus 5, 7 or 10 and you don't have to wait for the OTA update from Google.