Do you want the HTC M8 wallpapers? Even though the HTC M8 has yet to be released (25 March), its stock wallpapers have been already leaked. The wallpaper pack has 18 beautiful wallpapers in a very high resolution of 2160 x 1920 pixels. So you have plenty of space to crop the images and select your favorite background.
The wallpapers are be a good thing as they will make you more patient for the release of the next HTC One, even though now everyone knows the design and its features as they got leaked a couple of weeks ago by a young man whose dad used to work at HTC as an engineer.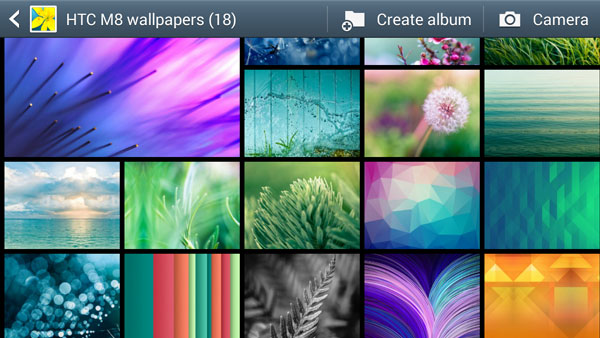 Anyways, these pics are very colorful  and beautiful. Some of them are abstract and others are beautiful captures of dandelions, grass, sea and flowers. There is also a black and white wallpaper if you don't like the colorful ones. I tried some of them and they are pretty good as background images. They are inside a zip file so you can download them all.
Download HTC M8 stock wallpapers here.
What do you think about the upcoming HTC One? Will it have enough features and good specs to compete with the Sony Xperia Z2, Oppo Find 7 and Samsung Galaxy S5?